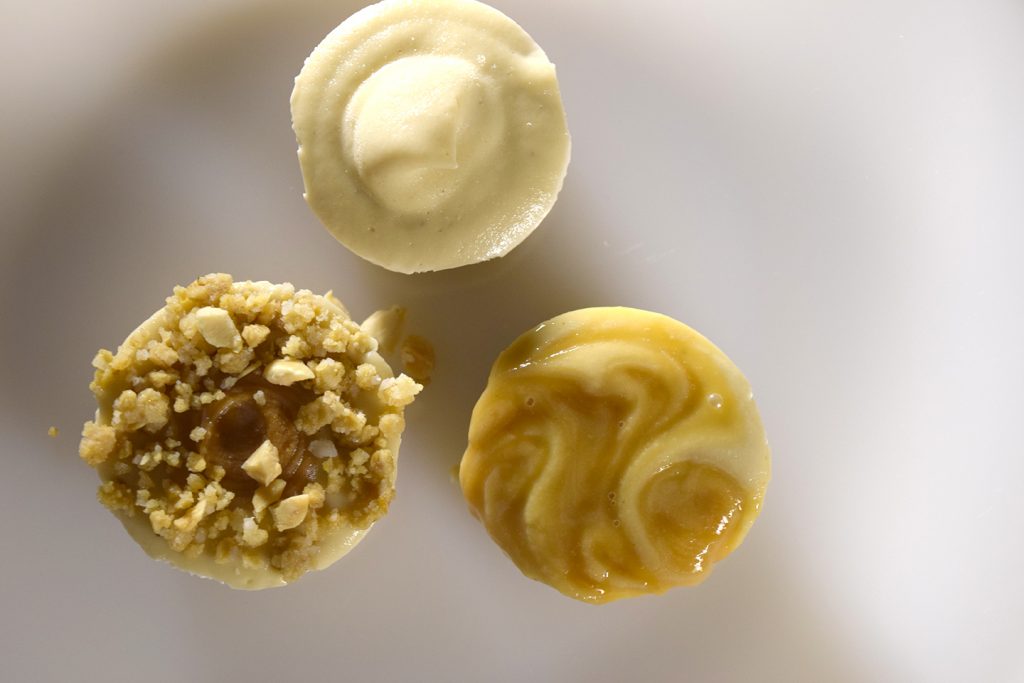 These vegan and gluten-free cheesecakes taste authentic and provide well-balanced nutrition. Protein from the Cashew Cream, and flavored with sweet summer fruit, this recipe will keep everyone's blood sugar stable. Enjoy straight from the freezer or allow to thaw at room temp, for an extra creamy treat.
Crust
1 cup packed pitted dates*
1 cup raw walnuts, pecans, or almonds
Filling
1 1/2 cups raw cashews, quick-soaked*
1 large lemon, juiced (scant 1/4 cup)
1/3 cup coconut oil, melted
1/2 cup + 2 Tbls coconut milk (see instructions for note)
1/3 cup natural sugar of your choice-agave, maple syrup, honey, coconut palm, fruit juice or fruit
1/4 salt
1 tsp vanilla extract
Handy Hints
*If your dates are too dehydrated, soak them in warm water for 10 minutes then drain. Pat dry to prevent
the crust from getting soggy.
*To quick-soak cashews, pour boiling hot water over the cashews, soak for 1 hour uncovered, then drain and use as instructed.
Flavor Ideas
2 Tbls salted natural peanut butter
Berries of your choice, blended and strained or decorate with whole berries
Caramel sauce
Alternative Crust
3/4 c oats
3/4 c raw almonds
1/2 tsp Vanilla extract
1/4 tsp salt
2 Tbls coconut palm sugar
4 Tbls coconut oil 2 Tbls Earth Balance Vegan Butter, melted
Everything gets blitzed in your food processor. Press into your pan and bake 15 minutes at 350. This crust can be served raw as well.
Preparation
Date/Nut Crust: Add dates to a food processor and blend until small bits remain and it forms into a ball. Remove and set aside. Next, add nuts and process into a meal. Then add dates back in and blend until a loose dough forms – it should stick together when you squeeze a bit between your fingers. If it's too dry, add a few more dates through the spout while processing. If too wet, add more almond or walnut meal. (Optional: add a pinch of salt to taste.) Lightly grease a standard, 12 slot muffin tin. Make these in a mini muffin pan, for a popable snack.
To make removing the cheesecakes easier, cut strips of parchment paper and lay them in the slots. This creates little tabs that make it easier to pop out once frozen. Next, scoop a heaping tablespoon of crust into prepared pan and press with fingers or a small glass. The back of a spoon also works to compact your crust. Set in freezer to firm up. If using an alternative crust, bake and cool well before topping with cheesecake filling.
Filling: Add all filling ingredients to a blender and mix until very smooth. For the coconut milk, scoop the "cream" off the top it provides a richer texture. But if yours is already all mixed together, just add it in as is. You don't need a Vitamix for this recipe, just a quality blender. Taste and adjust flavorings as needed. If adding peanut butter, add to the blender and mix until thoroughly combined. If flavoring with berries or caramel, wait and swirl on top of plain cheesecakes.
Divide filling evenly among the muffin tins. Tap a few times to release any air bubbles, then cover with plastic wrap and freeze until hard – about 5 hours. Once set, remove by lifting the tabs or loosening them with a butter knife. Set them out for 10 minutes before serving to soften. They are good frozen as well. Store in freezer up to one week. This is a great do-ahead, for entertaining.
Phyto Facts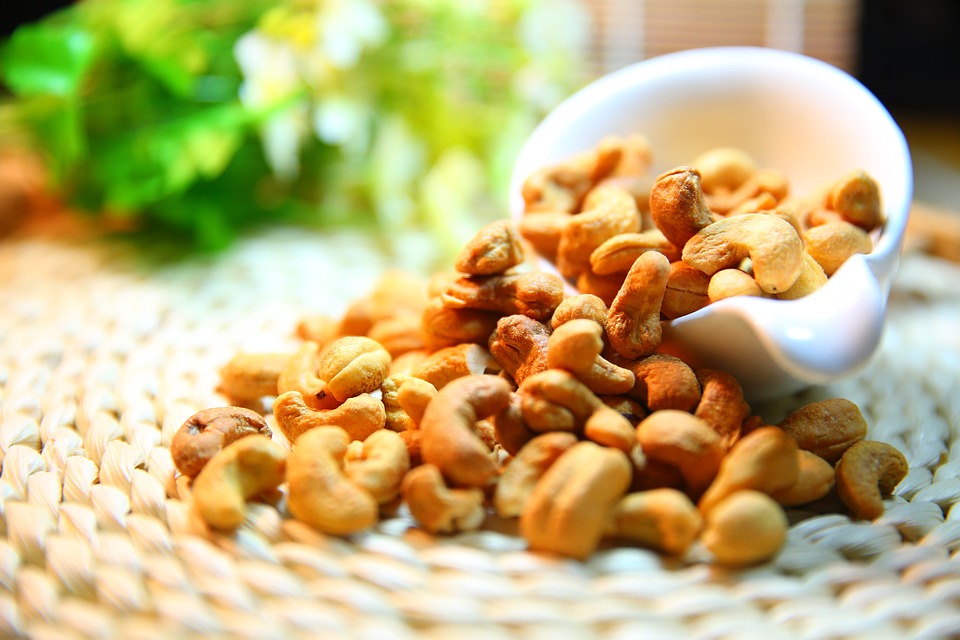 Cashews are a Drupe, just like the Coconut. Packed with minerals, particularly Magnesium and Manganese. These minerals are craving crushers! If you are having a craving for greasy foods, and/or sugar, it is generally due to a deficiency in these minerals. Grab 1/4 cup Cashews, and the craving will generally stop, unless it's a "head" craving, (i.e., stress, fatigue, loneliness, and boredom).
Cashews are high in B vitamins, another stress manager. Cashews are a good source of Selenium, Copper, and Zinc, these minerals are antioxidant co-factors. This means they help the body produce very powerful antioxidants from the food we eat. Selenium is a co-factor for Glutathione; excellent for keeping our nervous system healthy. This helps prevent such diseases as Parkinsons and ALS, aka Lou Gehrig's disease. Copper and Zinc are the co-factors to the production of Superoxide Dismutase, a powerful anti-aging antioxidant that also ensures proper growth and function of every bodily system. Cashews protect us from heart disease and with a small amount of Zeaxanthin, our eyes are less likely to develop macular degeneration. Who needs whipped cream, when you can have Cashew Cream!
---
Affectionately referred to as The Walking Encyclopedia of Human Wellness, Fitness Coach, Strength Competitor and Powerlifting pioneer, Tina "The Medicine Chef" Martini is an internationally recognized Naturopathic Chef and star of the cooking show, Tina's Ageless Kitchen. Tina's cooking and lifestyle show has reached millions of food and fitness lovers all over the globe. Over the last 30 years, Tina has assisted celebrities, gold-medal athletes and over-scheduled executives naturally achieve radiant health using The Pyramid of Power: balancing Healthy Nutrition and the healing power of food, with Active Fitness and Body Alignment techniques. Working with those who have late-stage cancer, advanced diabetes, cardiovascular and other illnesses, Tina's clients are astounded at the ease and speed with which they are able to restore their radiant health. Tina believes that maintaining balance in our diet, physical activity, and in our work and spiritual life is the key to our good health, happiness and overall well being. Visit her website, themedicinechef.com