Retention – the infamous "back door" that has plagued the fitness industry for decades – demands the attention of any studio that intends to stand the test of time.
Here are five of the rules to live by in order to keep your studio's members coming back – with smiles on their faces.
1. Understand the Cost of Retention vs. Acquisition
Consider these three axioms of customer acquisition as opposed to retention:
It costs five times as much to acquire a new customer than it does to retain a current customer;
The probability of selling to an existing client is 60-70%, while the probability of selling to a new prospect is 5-20%;
The fitness studio industry average retention rate is roughly 70%, meaning you can expect to lose 30% of your customers every year.
Furthermore, retained clients are, generally, happy clients. They tend to become "Word of Mouth" advocates of your business, leading to cost efficient acquisition. Just like "the best offense is a good defense," so is "closing the back door opens the front door."
Clearly, Retention – keeping the members you have – is the name of the game.
2. It Starts from Day One
The old expression "You never get a second chance to make a first impression" definitely holds true in the fitness studio business.  Studios need to know who the newbies are and from the get-go do everything possible to make the very first experience in your studio top-notch.
This means friendly greetings, knowing client's names, and introducing the new member to staff and fellow clients. The first day of membership or the first class taken is the first step (and lasting impression) toward retention.
Whatever your onboarding strategy – and you must have one – it starts now. Not tomorrow. 
3. Deliver on Your Brand Promise
A key component of retention is in understanding what attracted your clients in the first place. Whatever your brand promise was that got them there – it's incumbent on you to deliver on that promise.
If you're touting your studio as the best this or the best that – then you need to be exactly that! If you're marketing the largest this, or greatest that, – deliver.
This generally means a friendly, helpful, non-judgmental workout environment along with working machines, no canceled classes, and trainers/instructors as advertised.
Most importantly, deliver programmatically. If you've established a 60-day weight loss program, do whatever it takes for your clients to be successful – within the parameters of the positive client experience.
4. Personalization
One of the most compelling differentiating factors of the studio business is the personalization factor. Most happy members and clients are pleased because they feel their studio experience is unique to them – that what they are doing is not cookie cutter, but that they matter.
Personalization cannot be overstated. If the experience is fun, effective, and unforgettable for each client every time – that client will continue to frequent your studio. In some ways it's akin to a doctor. The good ones treat your disease; the great ones treat the disease AND the person.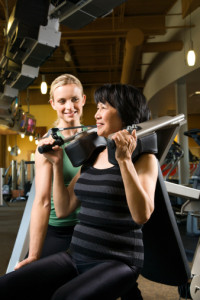 In the case of a studio, the "disease" might be to "lose 20 pounds in two months." Don't allow this client to feel like he/she was thrown into "another class" to achieve the goal. "We have classes for that," won't do. Rather say, "Let me put together a custom program just for you based on what you like to do."
5. Listen to Your Clients and Your Staff
Everybody makes mistakes. Nobody nor anything is perfect. Problems do arise. It's the nature of life and can't be avoided. The key is how you respond when things go wrong.
Most members and especially most staff are eager to point out when something in your studio could have been done better. Listen to them, consider their point of view, and take remedial action as soon as possible.
Responsiveness leads to improvement. If you don't know a problem exists, it will continue. Encourage members and staff to let you know when a problem exists and how they believe it should be remedied.
When people believe their input has value, they will continue to provide it – and your business will continue to improve.
Retention can be a tricky element in the overall context of your fitness business. The most important strategy is to always, always keep your eye on retention – it's the key to your bottom line.
---
Josh Leve is responsible for the strategic development and growth of the Association of Fitness Studios. Josh brings more than 10 years of sales, consulting, advertising, marketing, operations, and retail experience to AFS and has spent more than a decade in the fitness industry.