"We must redefine how we practice medicine in the 21st Century in order to meet the needs of a changing healthcare landscape."

-Dr. Saray Stancic
In this episode, the one and only Dr. Saray Stancic discusses how her years of experience practicing internal medicine, specializing in infectious diseases, and fighting a life-changing M.S. diagnosis led to an epiphany that would radically shift her prior beliefs about the practice of medicine. Today, Dr. Stancic shares a poignant story of resiliency, determination, and relentlessness in seeking alternative options to overcome illness. Dr. Stancic also delves into how she came to create the documentary, Code Blue, that follows her personal journey to wellness through the implementation of various lifestyle changes that include: nutrition, exercise, stress management, sleep, and more. Additionally, this conversation explores some hard truths about what your doctors may or may not know; information, that if they did know, could potentially save your life.
Dr. Stancic is on a mission to redefine the practice of medicine and her new book due out in January 2021, What's Missing from Medicine, is full of groundbreaking information about how lifestyle changes can help you to overcome chronic illness. This conversation may just change your life…or save your life!
Upcoming Free Webinar with Dr. Stancic
In collaboration with MedFit Classroom, Dr. Stancic will present a free webinar, Lifestyle Medicine: The Common Sense Solution to the Chronic Disease Epidemic, on January 13, 2021, 10:00-11:00amPT. (If you can't watch live, all registrants will receive a recording by email after the live broadcast. You must register to receive the recording.)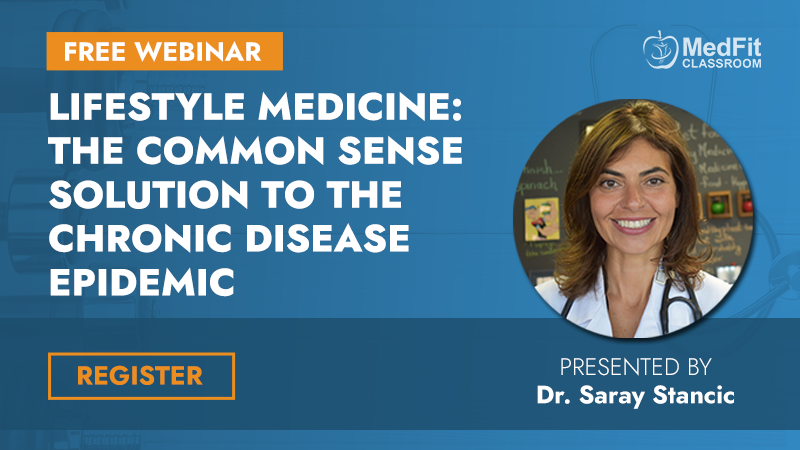 CONNECT with Dr. Stancic
HOSTS