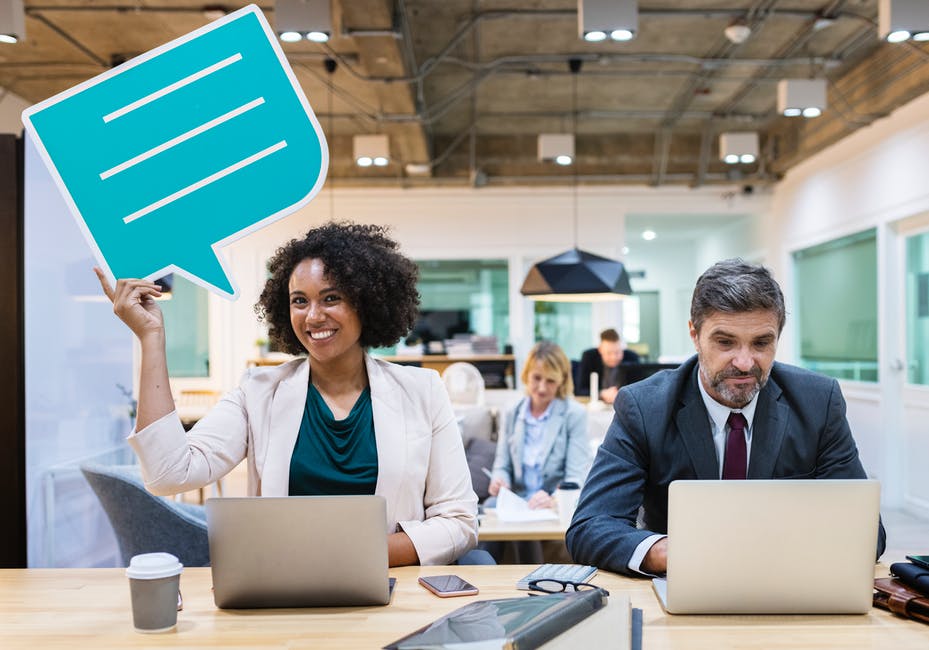 Health care costs are higher than ever, leaving some businesses struggling to provide coverage for their employees. For many companies…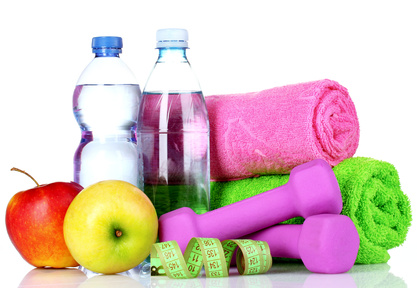 What is Global Employee Health & Fitness Month?
Global Employee Health and Fitness Month (GEHFM) is an international and national observance of health and fitness in the workplace, created by 501c3 non-profit organization, the National Association for Health and Fitness. The goal of GEHFM is to promote the benefits of a healthy lifestyle to employers and their employees through worksite health promotion activities and environments.
Formerly titled National Employee Health and Fitness Day, GEHFM has been extended to a month-long initiative in an effort to generate sustainability for a healthy lifestyle and initiate healthy activities on an ongoing global basis with a reach into South America, Europe and Asia.
Employers everywhere are invited to participate. The website and toolkit are available to participants, healthandfitnessmonth.org
Employers will challenge their employees to create Healthy Moments, form Healthy Groups and develop a Culminating Project. Participants will be able to log these activities on the website through the month, allowing employer and employees to track, share and promote their individual and group activities. GEHFM is structured very simply for ease of use and primarily targeted on companies with 500 employees or less.
Healthy Moments are occasions of healthy eating, physical activity or personal/environmental health. (e.g., cooking a healthy meal or scheduling a dental/doctor visit.)
Healthy Groups are formed to create a sustainable activity continuing even beyond the month. (e.g., healthy lunch groups; company sports team; walking club.)
Culminating Project is an event that promotes health throughout the whole company or community. (e.g., planting a community garden; company/family fitness event.)
When is GEHFM and how it works?
GEHFM is held during the month of May every year (traditionally physical activity month). Health Moments occur daily, even multiple times a day and are created by individuals and groups. Healthy Groups implement activities to be performed several times throughout the month. Finally, the Culminating Project is developed during GEHFM and is executed at the end of May.
Why should employers/employees participate?  
GEHFM is a great way to kickoff wellness and fitness programs and bring excitement and can complement existing programs. Workforce wellness programs have been shown to benefit the employer through enhanced employee productivity; reduced health care costs; reduced employee absenteeism and decreased rates of illness and injury. These programs benefit employees by lowering stress levels, increasing well-being, self-image and self-esteem, improving physical fitness, increasing stamina, increasing job satisfaction and controlling BMI and blood pressure.
Benefits of GEHFM
Free, innovative and proven tool kit provided to help guide activities and events
Promotional items advertising GEHFM available for purchase by participants
Ability to log and track moments, groups and projects
Option to implement friendly competitions and challenges to build teamwork
Simple and adaptable to any wellness and fitness program
Creates sustainable healthy programs, environments and policies
2017 participation in GEHFM was 37 States, 71 Cities and 28,554 participants
About the National Association for Health and Fitness (NAHF)
NAHF was founded in 1979 by the President's Council on Physical Fitness and Sports and has as its vision that America shares in the social economic, health and environmental benefits that come from living an active lifestyle.  Our mission is to improve the quality of life for all individuals in the United States by promoting physical fitness, sports and healthy lifestyles. We also champion environmental and policy support for active living and encourage and share innovation in the States. NAHF values active living (integrating physical activity into daily lives) community involvement and leadership development for all societal sectors; promoting quality physical education in our schools; developing workforce health promotion programs and active-aging programs. With our focus on the States, NAHF "bridges the gap" between federal and local action and unites researcher and community practitioner.
Global Employee Health and Fitness Month website: healthandfitnessmonth.org
---
Diane Hart, Owner of Hart to Heart Fitness, is a Nationally Certified Fitness Professional, Personal Trainer, Health Educator and is current President of the National Association for Health and Fitness founded in 1979 by the U.S. President's Council on Sports and Fitness. She is also Chair and one of the original architects of Global Employee Health and Fitness Month, which strives to make healthy the norm in the workplace.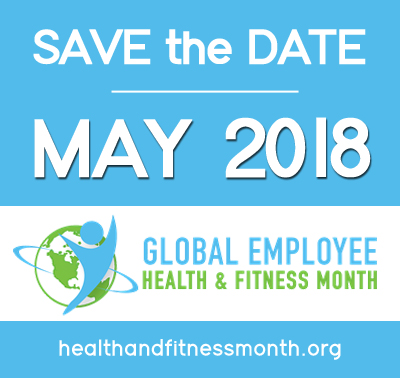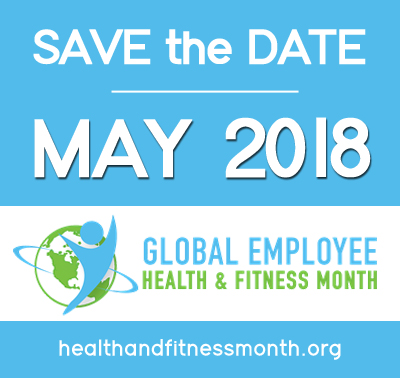 Employers and Employees everywhere can show their support for healthy living by participating in Global Employee Health and Fitness Month (GEHFM) sponsored by the National Association for Health and Fitness (NAHF) and MedFit Network. This outstanding worksite initiative is held from May 1 through 31 each year to celebrate National Employee Health and Wellness Month. The new and improved website for a healthy, active workplace can now be accessed 12 months a year and a company can choose not only the month of May, but any other month in the year to improve well-being and to increase human movement.
Since the founding of Employee Health and Wellness Month in May of 1989, there have been significant strides in documenting the evidence of the value of investing in employee health. Employee health is a powerful strategic  component of an organization's human capital management. Progressive employers understand that their greatest asset is their workforce and an investment in their employee's health is essential to managing health costs, improving organizational productivity and employee morale.
The amazing strategic partnership between GEHFM, NAHF and MFN resulting in the new and improved Global Employee Health and Fitness Month website is truly historic in the arena of workforce wellness.  Business and industry can encourage positive behavior change in the supportive context of workplace policies and culture and provide support that assists today's workforce with their daily struggles. Through GEHFM we will achieve the optimum result of a more physically active, healthier population – one healthy moment and one healthy group at a time.
All you have to do is create and share "Moments, Groups and Projects for Health" such as preparing a healthy meal, organizing a recurring walk or bike ride with colleagues or participate in a clean-up day with your community.
It's time to make "healthy the norm" in American and this game-changing initiative is a powerful effort toward the realization of this goal.
Visit the website, healthandfitnessmonth.org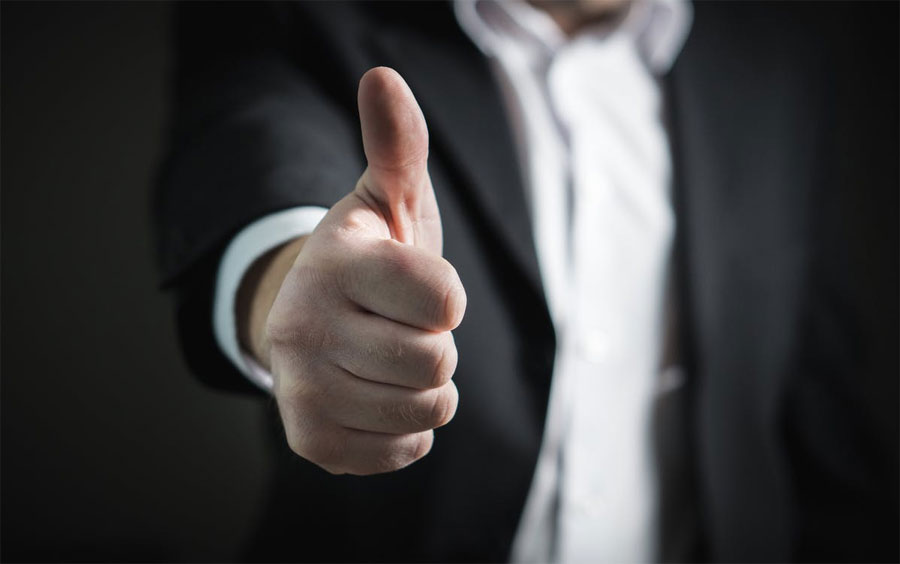 More and more companies today are rapidly and actively taking part in improving their employees' wellness. It's a positive development in the corporate environment because many of our daily habits are actually harmful to our health. Multitasking and continuous exposure to technology—two of the most common things we do at work—can overwhelm and end up making a person feel unproductive. Even worse, these circumstances can lead to other bad habits and more serious health conditions such as obesity, diabetes, and other chronic diseases. Not only the employees, but the company will also suffer. Inflated health care costs and decreased productivity are only some of the effects of poor employee wellness.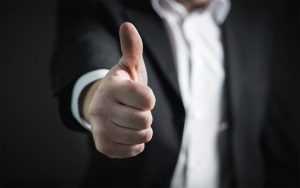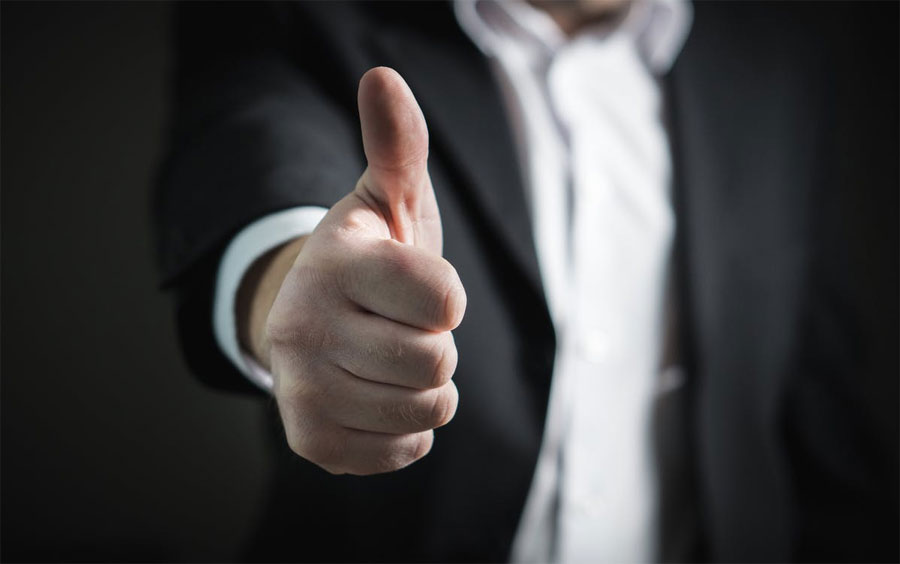 A corporate wellness program is a solution to remedy these undesirable effects. It can be implemented in many different ways, but the most important thing to remember is the employees are the focus of this program. Healthy and happy employees are the foundation of a successful company. Now, what does a good corporate wellness program look like? What are the factors that determine its success? And how can you design a program that actually works for your company?
A good corporate wellness program shouldn't add to the complexity of office life. In other words, it should be simple and practical. It should also be integrated into the company structure and involves all employees. Employers must offer motivation and support to maintain the continuity of the program and therefore guaranteeing its success. Below are several concrete suggestions that you can do to implement a wellness program at your office.
Nutrition and Overall Well-Being
"Weight loss starts in the kitchen." Don't take this quote so literally, but look at the point it makes: good nutrition is at the core of getting healthy. With this in mind, here are some of the things you can do at your company:
Stock healthy snacks and drinks
An employee with diabetes can cost the company tens of thousands annually in health related non productivity, and that is just one single employee! Swap the candies and sodium-laden chips with fresh fruits and nuts. Stop supplying vending machines filled with soda and other sugary drinks and encourage workers to drink more water instead. Another way you can motivate workers to eat more healthily is to have lunch together so it feels more like a group effort.
Opt for stand-up desks and ergonomic chairs
Sitting for an extended amount of time can carry negative side effects, not the least of which is obesity. A Mayo Clinic study concluded that workers who sit less gain little to no weight compared to those who sit all day. Stand-up desks help employees to move from sitting to standing position easily, hence increasing physical activity. When they do have to sit, ergonomic chairs will help to support the lower back, maintain good posture, and prevent and reduce back pain.
Offer incentives to quit smoking
Studies show that smokers miss more workdays compared to non-smokers, which will eventually affect the company's productivity. To help employees stop smoking, the company can offer financial incentives that are shown to be 3 times more likely to achieve success. [1].
Physical Health and Fitness
Be creative and turn your office supplies into workout equipment.
Anti-slip chair mats can serve as a yoga mat—a great way to get your employees moving.
Organize group activities.
Hold morning stretching and yoga sessions at work, or encourage workers to cycle to work.
Wearable technologies.
If you have a bit more budget, technologies like FitBit can help monitor workers' activity level, fitness, and sleep quality.
Mental Health and Self Development
Let your workers socialize
Socializing can provide a small but much-needed break from routine and help workers to clear their head. A collaborative workspace will encourage and increase the workers' chance to socialize whenever they feel necessary.
Post inspirational quotes around the office
Properly-placed motivations like quotes and appreciation of achievements fill the brain with positivity and in turn increase productivity.
Provide an open library
To help with workers' personal growth, a company can supply various self-help and self-development books. If you'd like to be even more organized, you can arrange a book club where people can read and review books.
Revitalization
Create an employee lounge
Let your workers have a shut-eye moment to rest their brain from the hectic work hours. A short nap time can increase creativity and productivity, and also improve the memory.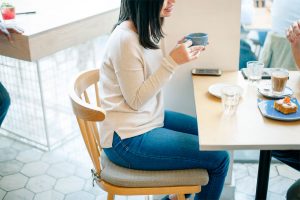 Schedule break time and recess
Encourage your employees to take 5 minutes per hour to get up from their workspace and do something other than work. They can walk around, socialize, or grab some water and healthy snacks from the kitchen.
Offer extended vacation days
You can reward your employees by giving them the day off on their birthday or a short sabbatical for the best employee of the month.
Office Fun
Basically, you want your employees to enjoy coming to work. You can make this happen by holding some events at work, impromptu or otherwise, such as:
Setting up a chair race
If done properly, there's no downside to this method. It's fun, adrenaline-filled, and competitive at the same time!
Casual Friday
It doesn't have to be Friday, really, but make sure to set aside one day where workers don't have to be formal all the time. Bringing a little bit of ourselves to work is a lot of fun!
Play some music
Music is well-known to reduce depression, improve mood, and boost creativity. Make sure you choose soft tunes—loud music can be distracting.
As your organization learns to embrace healthier office habits, it can only improve employee wellness. You'll notice that these suggestions are not overly complicated and most of them involve a group activity. But most importantly, all of them serve as a much-needed resource for your employees. You can choose which ever ones suit your company and your budget best—it doesn't need to be this exact program.
So, are you ready to try them? Here's a tip: start small. Implement just one of these ideas and before you know it, you'll have healthier and happier employees, a better office environment and contribute to reducing health costs while increasing productivity.
---
JasonL has the people power and infrastructure to deliver office furniture from a single chair to an entire office fit-out. We are "Yes" people and have trained sales persons, interior designers, installers and office movers to make your furniture journey easy and enjoyable. You can find premium stand up desks at Jasonl.com.au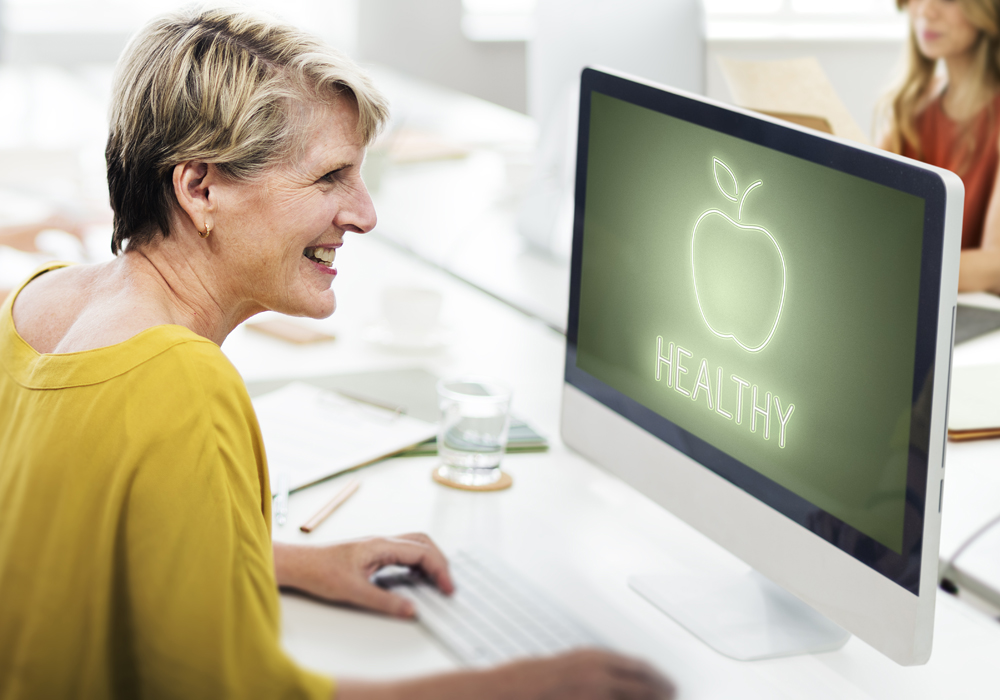 What health and wellness initiatives afford the largest client base access, combined with the financial incentive to companies for investment, and present the opportunity to improve the lives of potentially hundreds or thousands of people? The answer?…the ever-popular concept of corporate-led wellness.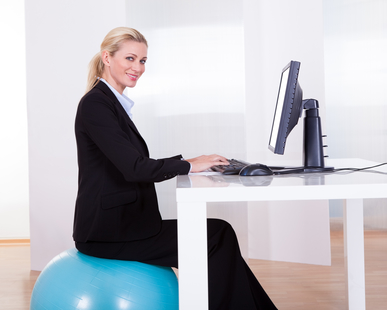 Growing up, I can remember my mother saying the following: "Sit up straight boy, stop slouching, do not bend over like that because you will end up with terrible posture." As a young boy, I had no idea of what she meant. In hindsight, my mother was right (and a great educator too)! In today's day and age of technology, less activity and overall laziness, good posture is more important now than perhaps it ever has been. Unless you want to be like the elderly man or woman who cannot lift their head to look straight ahead, then I suggest you start paying more attention to your posture. With that being said, shall we discuss posture in general, what happens to your body with bad posture and how to achieve great posture.
What is Posture?
Quite simply, posture is the way our respective bodies position themselves.  It can also be defined as the way our head, neck, shoulders, hips, knees and foot/ankle are positioned while standing still or in motion.  When we think of good posture, this is what typically comes to mind: our body straightened up, chin raised and shoulders relaxed and in a down position. A great example of this would be a military person standing at attention. When we think of bad posture, this is what typically comes to mind: our body is slouched or hunched over, our shoulders are rounded forward and we have some terrible looking curve in our backs! A great example of this would be the hunchback of Notre Dame.  The latter is something we should all try to avoid and let us talk about the reasons why.
What Happens When We Have Bad Posture?
Bad posture does not happen over night. If we do a lot of daily: sitting, driving and repetitive movements without paying attention to what position our body is in, then we typically end up with bad posture. From a psychological standpoint, bad posture could be the result of feeling anxious, not motivated and not optimistic on life (yes, our mood affects our bodies physically).  As a result of all this, we end up with skeletal and muscle pain, joint restriction or just general discomfort.  Our bodies end up misaligned with muscle imbalances and, ultimately, we set it up for degeneration, ouch!  However, no need to fret just yet, because there are a few simple things we can do to improve or enhance our posture immediately!
How to Achieve Great Posture
There are a few simple things we can do to make sure that we have great posture. They are so simple that we can start doing them today! The first thing we should do is to observe our current body position.  Is our head pointing straight ahead and ears aligned with our shoulders? Is our shoulders pulled back and not rounding forward? Is our stomach tucked or pulled in? Is our belt line straight around our waist or it below or above it.  How about our knees and feet, are they facing straight ahead or turned in or out. Remember, we do want our posture to look like the military persona standing at attention.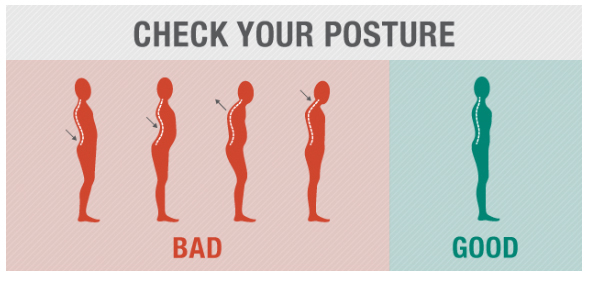 After we observe our posture and make those corrections, then we should work to make sure that our bodies will adapt to that position. This is going to require us to do certain exercises. I recommend things such as single balance exercises, core exercises and integrated exercises that incorporate both balance and core exercises. Exercises for Better Posture
Lastly, after we have observed our posture and done exercises to allow our postures to improve, it is not time to make sure that we maintain what we have developed. This requires us to be aware of how we sit and stand at home, work and while driving in our cars. Even though we cannot avoid doing these things, we can certainly be fully aware of how we position our bodies.  The following link is a great example of how to position our bodies when we stand and sit: Better Body Positioning for Better Posture
So, there you have. As I am sure we all know, mothers know best. If all else fails, let us remember back to our youth when our mom use to say: "Stand and sit up straight!"
Links for Exercises and Pictures of Good Posture http://www.wikihow.com/Improve-Your-Posture
http://blog.nasm.org/workout-plans/workday-boost-beat-desk-bound-posture-workout/
---
Maurice D. Williams is a personal trainer and owner of Move Well Fitness in Bethesda, MD.
References:
Postural Assessment by Jane Johnson, 2012.
Human Kinetics; NASM Essentials of Personal Fitness Training, Third Edition.  2008