It has been over 24 years since I wrote my first book on Medical Insurance Billing for the Health and Fitness Profession.  The book was based on my years as an exercise therapist who used CPT coding for sessions with diabetic patients.  Our use of proper billing, follow up letters, and reasonable pricing allowed our physician practice to bill out for some exercise sessions for over two years.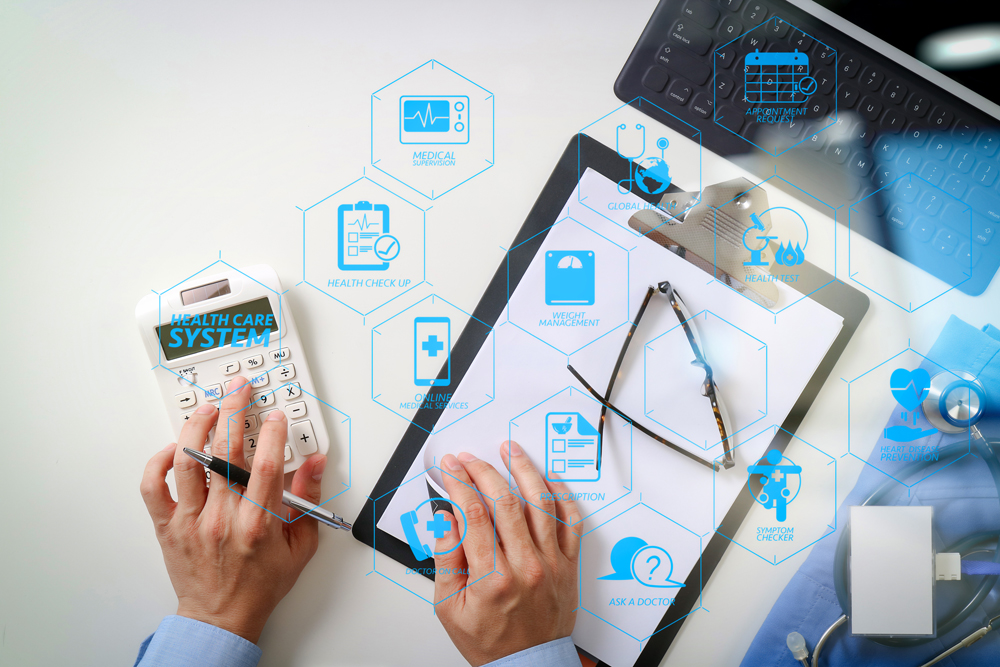 I have been asked recently to discuss the issue of reimbursement in our current system.  Over the past 50 years the system has worked for physicians, and some allied health professionals, who have developed procedures that they will get paid for – and they usually perform specific types of services within their practice that allow them maximum reimbursement.
The times are changing, though.  As they have since the mid 1990s when managed care tried to curb the amount of fee for service payments for specific services.  If you talk with physical therapists, you would see that they have been concerned over a decade that they are unable to bill for the same amounts per service that they once did.  A sign of the times?  Perhaps – but in the wellness profession we need to dig a bit deeper to see how the system (that is not built for us) can work for us.
Billing for a Fee For Service Method
All healthcare agencies that use CPT coding to some degree.  How they use them is a different situation.  Some medical practices will submit bills to CMS or health plans and wait for payment.  It is based on where they live, and what these agencies pay on an average for the particular service.  Medical professionals will "bundle" a number of different procedures together for each payment in hopes of getting a higher payout. However – using CPT codes are also valuable for health promotion professionals to understand the "language" of health care.  Let's look at some examples of how these codes may work well for wellness programs.
Success Stories in Contracting
Perhaps one of the biggest success stories of working with healthcare is the Silver Sneakers program.  They don't bill directly for FFS – they have used specific CPT codes to negotiate for contracts for their wellness programs.  Another example is Wellquest – the east coast company that competed in the senior wellness space with Silver Sneakers.  They were also successful in negotiating contracts with regional health plan.  They didn't use CPT codes – but specific types of programming to convince health plans to buy into their model.  There are a few companies that use versions of coding to help injured athletes come back to work.  One is the Industrial Athlete in Detroit, MI.  This company has been delivering preventive and therapy services to companies since 1989.  Companies look to specific CPT codes to detail the particular type of program they are delivering.  Of course – they may want to know what type of reimbursement is being delivered in their area, but many in the health club setting look to costs of personal training, which may range from $30-150 per session depending on the location.  Let's look at the types of codes that have been historically been used for exercise-related services.  There are other worker's compensation programs that are billing directly for personal training with staff that have been to the Occupational Medicine doctors, and now want to get back to work.  With chronic exercise, many of them reduce their risk for future back injuries by almost 100%.
What are the Codes?
When I started investigating CPT billing codes, I uncovered what I thought was the Holy Grail for many allied healthcare personnel.  They thought that because they studied an allied healthcare curriculum in school, and passed a state board licensure exam – they were entitled to receive reimbursement based on these skills.  However – when I spoke with the American Medical Association (the national body that owns the © the CPT codes used by all healthcare professionals), I received a different story.  The codes are merely descriptors of services. They are copyright of the AMA, and they are licensed to others to use them directly. For our purposes, we will be discussing CPT codes that have to do with exercise therapy, and some health education procedures.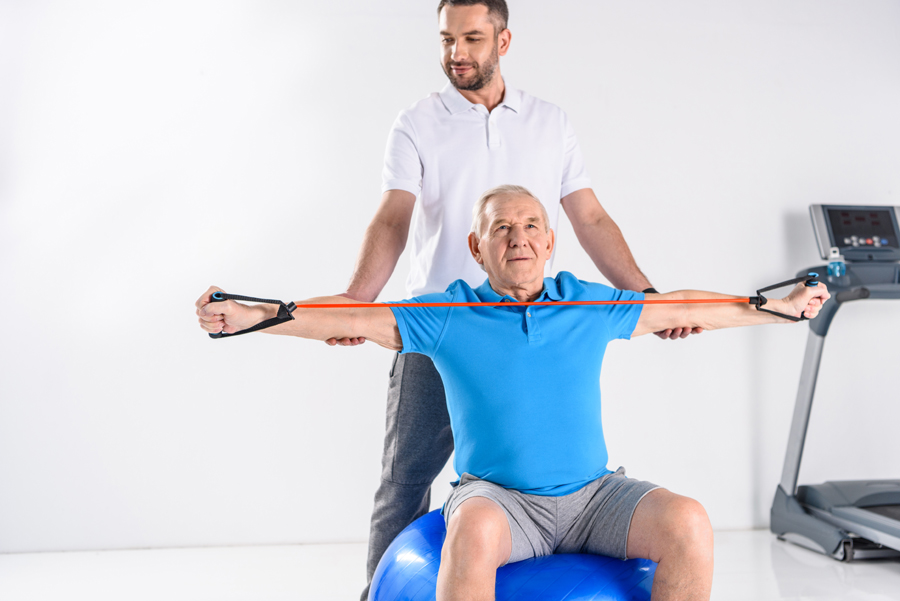 Exercise therapy falls under the physical medicine section of the CPT coding book. They may be used for exercise prescription if an MD or other licensed professional wishes to incorporate these services in their practice. Specific codes for these services are as follows:
*Physician or therapist is required to have direct patient contact.
97110 – Therapeutic procedure, one or more areas, each 15 minutes; therapeutic exercises to develop strength and endurance, range of motion, and flexibility.  This code is used for limited visits, such as exercise training for rotator cuff therapy, or general use of aerobic machines.  This type of training may encompass a one or two-week period, and be billed out ≈ 3-5 times.
97112 – Neuromuscular re-education of movement, balance, coordination, kinesthetic sense, posture, & proprioception.  This code is used primarily by Physical Therapists and Massage Therapists for patients with neuromuscular deficits that require movement along with physical manipulation of body parts (along with pressure point work, etc.).  This code would not be used for therapeutic exercise procedures, but specific movement programs such as shoulder or hip movement post stroke, or shoulder movements post breast cancer surgery.
97113 – Aquatic therapy with therapeutic exercises is used for any therapeutic activity involving water.  Aquatic therapist and inventor of the Hydro-Tone equipment Dan Solloway of Oklahoma used this code for all of his work with patients referred to him for aquatic exercise therapy for over two decades.
97116 – Gait training is again used for persons who have orthopedic limitations with movement.  It is used infrequently (or not at all) by most exercise therapists, but could be used in the expanding market of senior gait and balance prevention exercises.
97150 – Therapeutic procedure(s), group (2 or more individuals). This code is used for classroom programs, such as T'ai Chi, yoga, chair aerobics, therapeutic step classes, etc.  This is designed for practitioners who teach in the group setting – especially with special population classes.  One of the top codes that could be used in wellness.
97530 – Therapeutic activities, direct (1 on 1) patient contact by the provider (use of dynamic activities to improve functional performance), each 15 minutes.   It replaces the old Kinetic Activities code that was used primarily for exercise therapy procedures.  This code should still be used most by exercise therapists for 2-4 segments of 15 minutes each
97535 – Self care/home management training (e.g., activities for daily living [ADL] and compensatory training, meal preparation, safety procedures, and instruction in use of adaptive equipment) direct 1 on 1 contact by provider, each 15 minutes.  This code is used primarily in the PT/OT settings, where patients need to regain day-to-day skills, as opposed to general strength and aerobic capabilities. Community Training (97537) is an extension of the self-care coding used primarily by PT and OT.  However – now that more trainers and coaches are training in the home, this code may have a benefit relating to home care fitness and wellness programs.
97537 – Community/work reintegration training (i.e.: shopping, transportation, money management, vocational activities and/or work environment/modification analysis, work task analysis), direct 1 on 1 contact by provider, each 15 minutes.
97545 – Work hardening/conditioning; initial 2 hours.  It is used for applying exercise to rehabilitate a person after an injury or accident, allowing return to competitive employment.  The role of the exercise specialist would be to provide specific work-related exercises, and education principles to patients in these rehab settings (low back, carpel tunnel syndrome, lifting techniques, etc.).
97546 – Work hardening/conditioning; each additional 1-hour
97750 – Physical performance test or measurement (e.g., musculoskeletal, functional capacity), with written report, each 15 minutes.  It is used to measure strength and aerobic performance, and should be used for all testing procedures that do not require physician supervision or monitoring equipment (such as ECG).  This is a good code to use for pre and post testing.
90900 – Biofeedback training; by electromyogram application (e.g., in tension headache, muscle spasm) is used by persons applying low intensity exercise and breathing techniques (Ayurvedic medicine, Hatha yoga, etc.) using EMG applications in the clinical setting.  It is used by some exercise physiologists who perform relaxation exercises with patients.
90904 – Blood pressure regulation (e.g., essential hypertension) may be used for programs that offer stress reduction for hypertensive patients.  Does not have to include monitoring equipment, but would necessitate improvements in BP control over time independent of pharmacological agents.
93015 – Cardiovascular stress test using maximal or sub-maximal treadmill or bicycle exercise, continuous electrocardiographic monitoring, and/or pharmacological stress; with physician supervision, with interpretation and report.  It is used for cardiac and pulmonary testing, using ECG and monitoring equipment, physician supervised.  This code should be used in the clinical exercise setting when performing testing services on patients who are involved in cardiopulmonary rehab services.
96150 – Health behavior assessment (e.g. – health focused clinical interview, behavioral observations, health-orientated questionnaires), each 15 minutes, face-to-face – initial assessment.  Mostly for counselors, but could be used with health coaching programs.
Where is the Future?
Since reimbursement is harder to obtain for most licensed health care practitioners – it certainly won't be something that anyone in the exercise community will be able to obtain simply by becoming licensed or accredited.   The system is in a transformation mode.  Most of the methods for obtaining reimbursement or contracting dollars will come from outcomes-based programming.  Companies such as Optum are moving into this realm by their executive summaries relating to data analytics, outcomes, and ROI.  Health and fitness professionals should do well to read the recent report by Marshall et. al. on outcomes in the health club setting.  It has set the stage relating to the opportunities to work with clinical populations, and sets the stage for developing relationships with third party payors through a contract mechanism that will satisfy the needs of both parties.
CPT codes are the language of health care procedures, and they were made for physicians.  However – that language can help health and wellness professionals to negotiate contracts that will help pay for memberships, personal or group training, nutrition, and mind/body health programs through the health club industry.  After 25 years – I think that the disruption in the health care industry is big enough that smart health club companies and training programs will be able to offer comprehensive wellness services that will be reimbursed at some level.  We see it as the next logical step in the progression of the industry.
Reprinted with permission from Eric Durak.
---
Eric Durak is President of Medical Health and Fitness, and has been involved with exercise and health care since the 1980s.  He has worked with the insurance billing system with both physicians and physical therapists.  He is the author of over 20 books on health and wellness, one being the Fitness and Healthcare Reimbursement Guide.
References
Durak, EP, Shapiro, AA.  The Fitness and Healthcare Reimbursement Guide.  7th edition, 2016.  Medical Health and Fitness Publishers, Santa Barbara, CA
Towards Better Outcomes.  Optum Executive Summary Report.  Optum.com/frostreport.  2016.
Marshall, TF, Groves, JR, Holan, GP, Lacamera, J, Coudhary, S, Pietrucha, RJ, and Tjokro, M.  Feasibility of Community-based Supervised Exercise Programs to Engage and Monitor Patients in a Post-Rehabilitation Setting.  2018.  Am. J. Lifestyle Med.  13(1):DOI: 10.1177/1559827617750385
Nieves, PN. How a synchronized approach addresses key drivers of change in the industry.  Optum.com report, 2016.
Disclaimer:  Medical Health and Fitness and the American Medical Association are not responsible for any claims filed by individuals or group practices using the five-digit numeric Physician's Current Procedural Terminology, 6th Edition codes, service descriptions, instructions and/or guidelines are copyright as part of the publications of CPT as defined in the Federal Copyright Law, American Medical Association.  All rights reserved. CPT (current procedural terminology) is a listing of descriptive terms and five-digit numeric identifying codes and modifiers or reporting medical services performed by and for physicians.
This representation includes only CPT descriptive terms, identifying modifiers for reporting medical services and procedures selected by Medical Health and Fitness for inclusion in this publication. The most current edition is available from the American Medical Association.  No fee schedules, conversion factors, or scales or components are therefore found in CPT.
Medical Health and Fitness has selected certain CPT codes and service procedures descriptions and assigned them to various specialty groups of a CPT service or procedure descriptions and its code number in this publication not restrict its use to a particular specialty group.
Any procedure in this publication may be used by designated the services by a qualified health professional.  "The American Medical Association assumes no responsibility for the consequences attributable to or related to an use of or the interpretation of any information contained or not contained in this publication".