I am honored to share the story of 64 year old ex military serviceman Arthur McWilliams, a long time client who is also battling liver cancer for third time and has multiple sclerosis. Arthur is a friend, client and foremost, my hero. A true warrior fighting the most important battle: LIFE.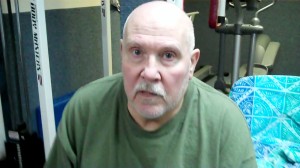 Here is Arthur's story in his own words about exercising DURING chemotherapy and with multiple sclerosis:
In addition to being essential to general health and well-being, exercise is helpful in managing many MS symptoms. A study published by researchers at the University of Utah in 1996 was the first to demonstrate clearly the benefits of exercise for people with MS. Those patients who participated in an aerobic exercise program had better cardiovascular fitness, improved strength, better bladder and bowel function, less fatigue and depression, a more positive attitude, and increased participation in social activities. Since 1996, several additional studies have confirmed the benefits of exercise.
Inactivity in people with or without MS can result in numerous risk factors associated with  coronary heart disease. In addition, it can lead to weakness of muscles, decreased bone density with an increased risk of fracture, and shallow, inefficient breathing.
Exercise is important for good health. I have always known this. But I did not know until I was diagnosed with liver cancer that exercise is an excellent adjunct therapy during chemotherapy for cancer patients. Exercising during chemotherapy? This blew my mind. Prior to my own diagnosis, I had thought one recoiled to the underside of the duvet to wait out the various side effects – fatigue, nausea, pain and neuropathy – of chemotherapy.
Each session during my chemotherapy, my personal trainer and confident Daniel greeted me with infectious optimism, energy and humorous chatter on every topic except cancer – a good and most appreciated distraction from my numerous clinical appointments and tests. A positive and encouraging environment does help.
Chemotherapy can leave you feeling tired, cognitively impaired, nauseous and in pain. Chemotherapy definitely weakens your immune system putting you at greater risk of infection which will hospitalize you and interrupt and delay your chemotherapy schedule – a psychological and a medical set back.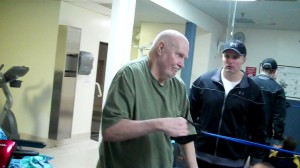 I did experience the fatigue, cognitive impairment and pain. And I found with all three, exercise was an excellent adjunct therapy. Daniel created a program for me during my chemotherapy. It was a god send. The exercise gave me energy and cleared my thinking when I felt groggy and out of it. What amazed me was how fast the pain would disappear with exercise. Following my chemotherapy regimen, every bone in my body ached. It was the worst pain I had ever experience in my life. I couldn't fathom the idea of walking, let along working out. I followed Daniel's advice to get active on my worst days and with his optimism and belief in pushing on, I showed up at the training session. I told Daniel I may not be able to finish the workout because I was not feeling well. Daniel flashed me a smile and enthusiastically said "let's see what we can do." Within ten minutes of the workout, the pain was entirely gone. The worst pain I had ever experienced was not only gone but I felt energetic and healthy.
I'm thankful to Daniel for his support and couldn't have done it without his positive attitude, knowledge and encouragement.
---
D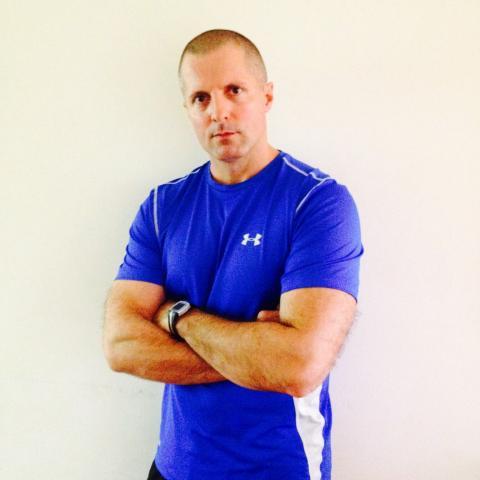 aniel Yakupka has been featured in IDEA Health and Fitness Magazine as Top Fitness Professional in Washington DC and magazine contributor, ToddDurkin.com as Mastermind Member in the Spotlight,  Fitnessmagazine.com,  Ideafit.com,  FitStudio.com and SparkPeople.com.
Daniel is a certified trainer in ACE, COMBINE 360,TRX,Performance Coach and Sports and Nutrition Coach with Precision Nutrition.
Daniel was named Argentina's most successful personal trainer and worked in the Washington DC Metro area as a Specialist Trainer until 2008 when he opened Fit for Life Fitness In-Home Personal Training Specialists.
Daniel can be reached via email at cd197029@verizon.net
https://medfitnetwork.org/public/members/daniel-yakupka/