A healthy diet and lifestyle can lower your risk of getting breast cancer.
These four simple tips can boost your health in other ways, too!
Choose Plant-Based Foods
Healthy foods from plants (vegetables, fruits, whole grains, and beans) can lower your breast cancer risk in several ways. They are often low in calories and high in fiber. This helps you feel full and lose weight if needed.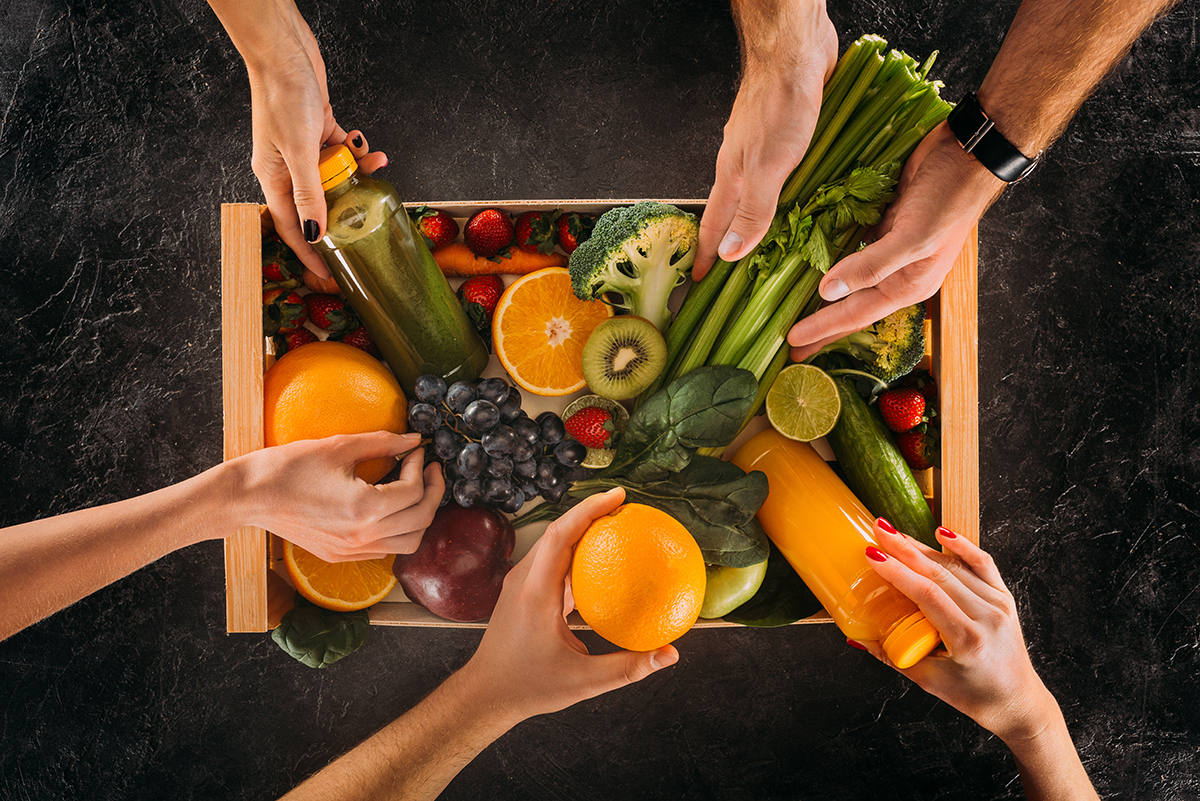 High-fiber, low-fat diets can also help reduce estrogen levels. Lower estrogen levels can lower your risk of breast cancer. A recent study showed that eating less fat and more fruits, vegetables, and grains could help protect breast cancer survivors, too. Packed with nutrition, plant-based diets can also reduce the risk of other diseases, like diabetes and heart disease. For the best nutrition, eat a variety of plant foods each day. Be sure to include a good source of vitamin B12, too, such as a supplement. Keep salt intake low, but when you do use salt, choose the iodized kind.
Fill up on veggies.
Not only are they healthy, but some have cancer-fighting nutrients. Try adding broccoli, collard greens, or cabbage to meals.
Eat more soy.
Tofu, soy milk, and edamame may help protect against breast cancer. Studies show that women who eat more soy have a lower risk of breast cancer. Soy foods may help protect women who've already had breast cancer, too.
Avoid processed meats.
Hot dogs, bacon, sausage, and lunch meats have been linked to a higher risk of breast cancer. Swap in healthy plant-based proteins like beans, tofu, or nuts instead.
Download the Physicians Committee for Responsible Medicine's Fact Sheet, Breast Cancer: How To Reduce Your Risk, to read the remaining 3 tips! Feel free to download and share this free resource.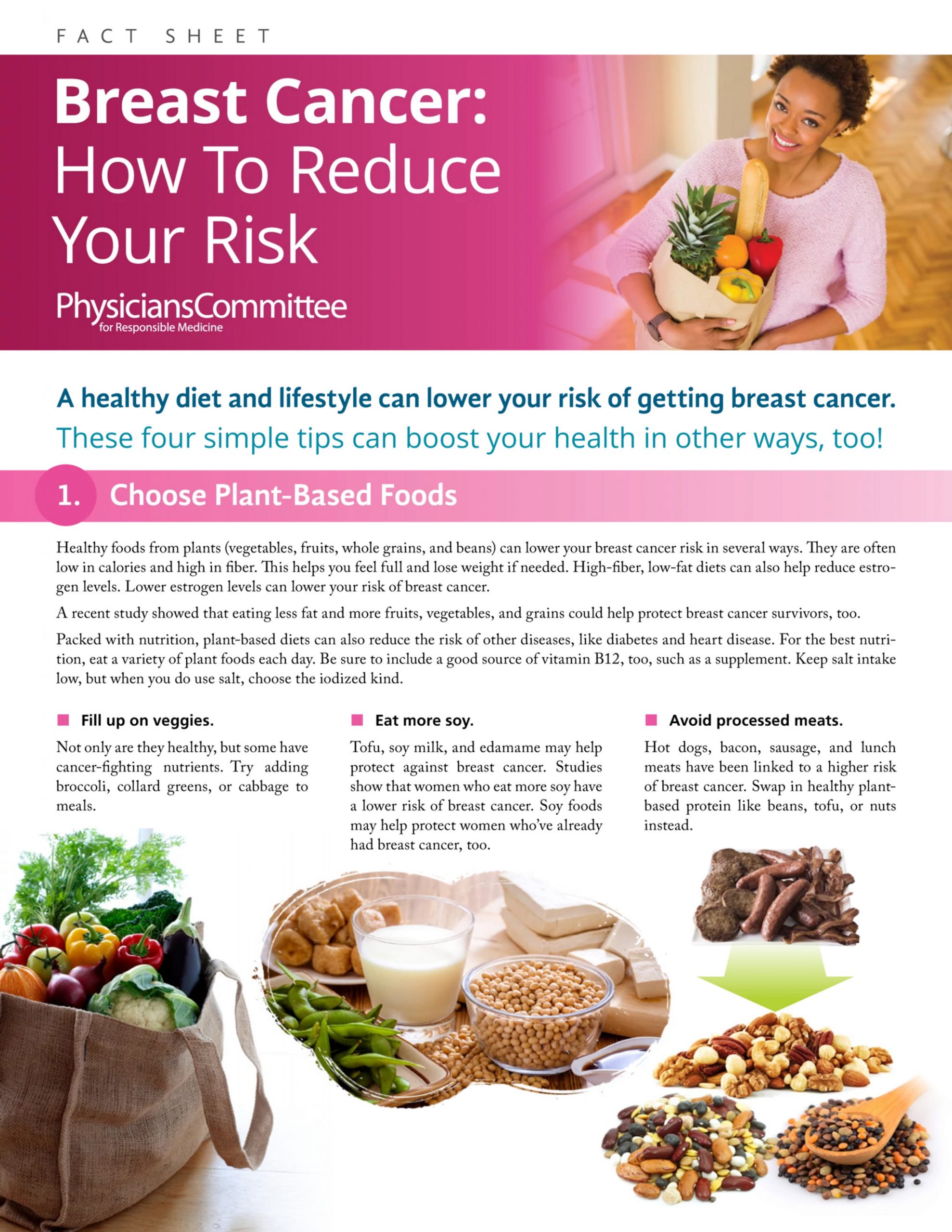 ---
The Physicians Committee for Responsible Medicine is a 501(c)(3) nonprofit organization, headquartered in Washington, DC. Our efforts are dramatically changing the way doctors treat chronic diseases such as diabetes, heart disease, obesity, and cancer. By putting prevention over pills, doctors are empowering their patients to take control of their own health.
Fact sheet shared with permission from PCRM. Click here to view other PCRM Fact Sheets.