A cancer diagnosis is tremendously overwhelming and often takes away the feelings of control over one's life. After diagnosis comes the whirlwind of information and new decisions that revolve around living with cancer. Health & Wellness Coaches work with clients in a variety of ways to help them navigate through the healthcare system and develop a self-created plan for treatment and lifestyle that supports the client in managing and re-gaining control over their lives.
In the past getting cancer was believed to be a bit of luck of the draw. Aside from avoiding smoking, excessive sun exposure, environmental toxins and eating more fiber little was known as to prevention and the relationship to lifestyle. Although much does remain unknown it is now it is well accepted the role lifestyle plays in avoiding some cancers and is currently considered a component of treatment for those living with cancer.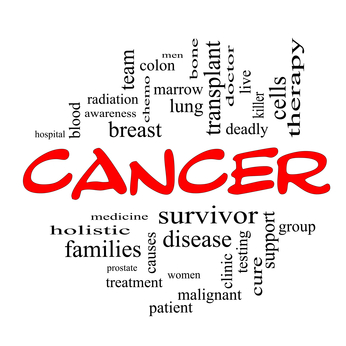 The American Cancer Society states "Cancer is a complex group of diseases with many possible causes. The known causes of cancer include genetic factors; lifestyle factors such as tobacco use, diet, and physical activity; certain types of infections; and environmental exposures to different types of chemicals and radiation."
With what we do know the question then becomes how do we prevent cancer or manage cancer once we have it. For avoidance of cancer based on current knowledge the American Cancer Society goes on to say "More than half of all cancer deaths could be prevented by making healthy choices like not smoking, staying at a healthy weight, eating right, keeping active, and getting recommended screening tests." Healthier lifestyles and better diets could prevent up to 2.8 million cases of cancer each year according to the World Cancer Research Fund. During the Oct. 2011 United Nations Summit on Non-communicable Diseases (NCD's) the World Cancer Research Fund reported that 2.8 million lives per year could be saved through better lifestyles and healthier diets. "Global health experts say many deaths from NCDs, including around a third of all common cancers, could be prevented by curbing excessive alcohol intake, improving diets, discouraging smoking and promoting more physical activity."
Once a diagnosis is received life becomes about managing cancer treatment, recovery and shoring up emotional support. Living well with cancer involves making effective treatment decisions, managing the medical regimen, coping with side effects, caregiving, financial decisions, re-organizing your life and living the healthiest lifestyle possible. With more effective treatment, increased treatment success rates and earlier detection people are living longer and healthier lives.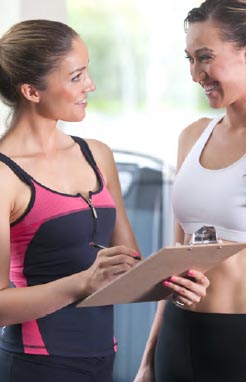 Not only can lifestyle can improve health and overall quality of life for those with or without cancer it can actually affect our genes.  In the journal Proceedings of the National Academy of Sciences, led by Dr. Dean Ornish, head of the Preventive Medicine Research Institute, Dr. Ornish contends that stress management, changes in diet and exercise can actually result in dramatic changes on a genetic level. "After three months of lifestyle changes, [diet, exercise, etc.] the report notes that the activity of disease-preventing genes increased while a number of disease-promoting genes, including those involved in prostate cancer and breast cancer, shut down."
Health & Wellness Coaches partner with a patient to work together to at refining your medical diagnosis, treatment and post recovery health. An essential component of high quality clinical care is an informed and engaged patient. Although some patients have the necessary confidence and skills to participate in their care, others or their families need coaching to develop their skills.
Coaching develops patients' skills in preparing for a consultation, deliberating about options, and implementing change. Trained coaches are facilitators, who are supportive but do not make decisions for the patient and coach patients before or after an encounter with a clinician. Coaches are often nurses, but they may also be other health professionals or trained patients. Coaching is provided face to face between individuals or groups, or over the telephone, email, or internet.
Cancer coaching uses lifestyle modifications to support your healing and helps put you back in the driver seat in development and management of a wellness plan that integrates your medical teams treatment recommendations.  Many healthcare systems and cancer centers are now integrating coaches to assist with patient navigation such as M.D. Anderson Cancer Center.  The American Cancer Society, The National Breast Cancer Coalition, Cancer Resource Centers recommend working with coaches and can assist in providing resources. Coaches are your advocates that will work with you and your team to help you coordinate and organize your plan for living your best life while living with and surviving cancer.
In a WebMD article "10 Lifestyle Tips for Cancer Prevention" are shared and recommended for post-cancer treatment as well.
---
Linda Gogl PT, DPT, OCS, CWC, WCP is the Director of Development at Real Balance Global Wellness Services.
References
http://www.reuters.com/article/2011/09/07/us-cancer-preventable-idUSTRE7864S720110907
http://www.reuters.com/article/2011/09/07/us-cancer-preventable-idUSTRE7864S720110907
Coaching to support patients in making decisions; AM O'Connor, D Stacey, F Légaré – BMJ: British Medical Journal, 2008 – ncbi.nlm.nih.gov
Web-based cancer communication and decision making systems: connecting patients, caregivers, and clinicians for improved health outcomes; LL DuBenske, DH Gustafson, BR Shaw… – Medical Decision …, 2010 – mdm.sagepub.com
Health coaching as an intervention in health management programs; SW Butterworth, A Linden, W McClay – Disease Management & Health …, 2007 – Springer
Cancer Health Empowerment for Living without Pain (Ca-HELP): study design and rationale for a tailored education and coaching intervention to enhance …; biomedcentral.com
www.cancerwipeout.org