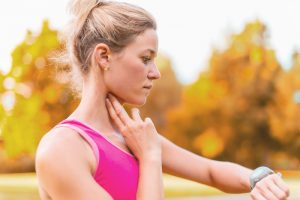 People usually exercise for two reasons: to stay fit and healthy, or to trim excess fat and reach their physique goals. Either way, there are many other health benefits that go hand in hand with working out.
The US Department of Health and Human Services reported that on a national scale, the average percentage of people who exercise regularly is only 51.6%. 150 minutes of moderately intense aerobic activity is recommended, however, to minimize your risk of certain diseases like cardiovascular problems, hypertension, colon and breast cancer, and diabetes mellitus.
And for older adults, doing exercise lowers the likelihood of suffering from dementia by about 30% and hip fracture by 68%.
Types of Exercise
If you have any condition that might affect or hinder you from performing certain physical activities, it's best to consult with your doctor before starting a new exercise program.
Strength Training
Strength training helps tone your muscles, increase bone density, improve balance, posture and coordination, reduce stress in your joints, and increase muscle mass. These routines are built around the concept of working against resistance. It makes use of free weights, resistance bands, and weight machines while incorporating moves such as squats, lunges, and push-ups.
Aerobic Exercises
These workouts speed up your breathing and heart rate as well as strengthen and improve the condition of your heart and lungs. On top of that, doing aerobic exercises also build your endurance in the long run. Some examples include jogging, dancing, running, swimming, biking, and brisk walking.
Flexibility Exercises
Especially for older adults, being flexible and having a full range of motion can reduce the risk of injuries to the muscles and joints. Even if you're still young, it's still advisable to do stretching exercises before and after every workout to prevent injuries.
Balance Exercises
Improving your balance can help keep you steady and prevent fall-related injuries. A few examples are heel-to-toe walking, standing on one foot for 10 seconds on each side, and walking in a straight line.
Maximize Your Exercise With The Following Tips
Do not exhaust yourself
It's okay to push yourself, but you should also listen to body cues. Instead of reaping various health benefits from the workout, your body might become too busy repairing all the damage it sustained. It might even lead to an injury, such as muscle strain and shin splints. If you feel pain in your shin, stop your workout and apply ice to the area. Wearing shin compression sleeves is good for injury prevention, but it can also help you recover faster by reducing pain and inflammation. As a rule of thumb, increase your workout intensity gradually.
Cool-down and stretch for 10-20 minutes
This is to relieve muscle tension and facilitate the return of your breathing and heart rate to their resting levels. You can walk in place for a few minutes to regulate your breathing. When stretching, make sure to focus on the muscle groups you used during your workout.
Eat bananas or potatoes
These are good sources of potassium (which aids in muscle recovery) that can replenish the mineral lost during the workout and prevent painful muscle cramps.
Drink at least 8 ounces of water
You need to rehydrate after the workout but no matter how thirsty you are, you need to drink it slowly. Sports drinks are good alternatives, but as much as you can, opt for water.
Don't forget to rest
Just because you're determined to bulk up doesn't necessarily mean you have to spend all 7 days of the week working out. Resting for at least one day will help relieve muscle soreness, give your body time to heal, and prepare you for another week of exercise.
Reward yourself the right way
After a grueling and intense routine, you may be tempted to grab a soda or eat those glazed donuts. You should keep in mind that what you eat post-workout can have a positive or negative effect on your body, specifically when it comes to your muscles. Reward yourself by eating something healthy. Protein, vitamin C, and omega-3 are all important in muscle build-up and tissue repair so incorporate these into your diet. This is most crucial 30-45 minutes after your workout.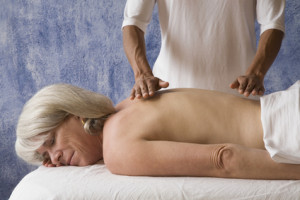 Get a good massage
A massage can promote circulation, remove stress and stiffness from your muscles, and relax your mind and body.
Ditch the alcohol
Again, this falls under the 'reward yourself' mistake. Although alcohol isn't exactly prohibited, it's also not recommended to consume a glass or two post-exercise.
Exercise and a balanced diet go hand-in-hand to help you reach your fitness goals. The fact that you already took the first step by exercising is commendable, but remember that your post-workout routine is also crucial!
---
Joe Fleming is the President at ViveHealth.com. Interested in all things related to living a healthy lifestyle, he enjoys sharing and expressing his passion through writing. Working to motivate others and defeat aging stereotypes, Joe uses his writing to help all people overcome the obstacles of life. Covering topics that range from physical health, wellness, and aging all the way to social, news, and inspirational pieces…the goal is help others "rebel against age".