Kinesiotherapy (KT) is a highly specialized and yet extremely adaptable therapeutic discipline. A Registered Kinesiotherapist (RKT) is equipped with knowledge and skills to bridge any gap between acute illness and physical wellness. The RKT uses two fundamental modalities, exercise and education, to help improve functional loss in their clients. Kinesiotherapy (formerly Corrective Therapy) has been in existence since World War II. The discipline was created to return injured soldiers to active duty, when the war ended the practice became an integral part of Physical Medicine and Rehabilitation (PM&RS) provided within the Veterans Affairs Medical System. Many RKTs today state that they are proud to support the service men and women of this country and they are honored to have the opportunity serve them.
The RKT is also an exercise consultant who considers not only the direct physical impact of an injury or limitation to the client themselves, but also addresses the psychosocial aspect of healing and wellness, the environmental context, and social supports. This type of approach allows the RKT to work across the continuum of care for all persons but is uniquely qualified to work with a wide spectrum of neurologic, orthopedic, medical, surgical, and mental health conditions; including special populations with stroke, spinal cord injury, brain dysfunction, traumatic brain injury (TBI), and amputation. Their education and training in adapting basic exercise principles provides them the opportunity to provide specialized care that is an economically responsible solution.
The RKT thrives in the transitional stage of rehabilitation, an area of rehabilitation that is often missing in our current healthcare system. This transitional stage typically occurs after the acute stage of an illness, injury, or disease allowing the RKT to not just limit their focus to a segmented component, but rather focus on the patient as a whole. In many instances the KT takes direct referrals from physicians and is employed in numerous hospital facilities, hospital based fitness/wellness programs, community fitness centers, and clinics in the United States.
The RKT's individualized approach allows clients to achieve personalized physical wellness efficiently and completely. The typical KT program uses therapeutic exercise, aquatic therapy, gait training, or another sequence of rehabilitation tools to help clients regain function. Additionally many RKTs have advanced skills and training in specialty areas including: driver rehabilitation, cardiopulmonary rehabilitation, geriatrics, orthopedics, polytrauma, functional capacity evaluations, therapeutic aquatics, and wheelchair seating.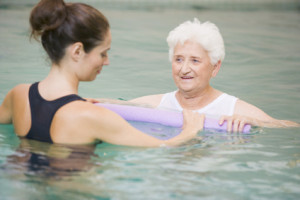 To become an RKT one must have completed a Bachelor's degree from a university program accredited by the Commission on Accreditation of Allied Health Education Programs (CAAHEP). These programs are similar in design to many exercise science and athletic training programs; including courses in human anatomy and physiology, kinesiology, biomechanics and exercise physiology. However, a KT curriculum also includes course work in neurology and pathology, manual muscle testing, adapted physical education, motor learning and development, abnormal and physiological psychology, and therapeutic exercise. In addition to completing all didactic courses, 1,000 hours of clinical internship must also be completed before being allowed to sit for the Kinesiotherapy Registration Exam. Upon passing the registration exam these clinical practitioners are managed through a national registry established by the Council on Professional Standards for Kinesiotherapy (COPSKT) and must meet annual continuing education requirements to maintain registered status.
The demand for RKTs is on the rise, because exercise therapy can help patients regain independence, recover from injury and recuperate faster following surgery, which can reduce overall health care costs. Kinesiotherapists love their jobs because they have the ability to make a positive difference and get paid to do that, "Seeing the smiles on client's faces when they achieve their goals, both large and small, you know you have helped to change their quality of life and make their life better." (MZ)
---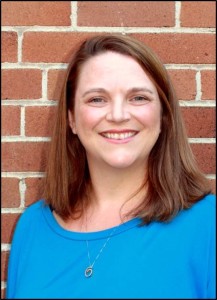 Melissa Ziegler, MA, FMFA, RKT.  Mrs. Ziegler is a graduate student in the doctoral program in Higher Education Administration at the University of Southern Mississippi in Hattiesburg, MS and a Master's of Arts in Human Performance with a specialization in Exercise Science at the University of Houston-Clearlake in Houston, TX and a Bachelor of Science degree in Human Performance with an emphasis in Kinesiotherapy at the University of Southern Mississippi. Mrs. Ziegler has served as the Executive Director for the American Kinesiotherapy Association for the last 10 years and is as an instructor in the Kinesiotherapy program at the University of Southern Mississippi.