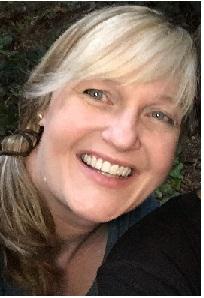 Name: Rochelle Ramirez
Location: Fontana, CA
Website: qoltmovement.com
Occupation: Certified Personal Trainer/Fitness Coach
How do you or your business help those with chronic disease/medical conditions or who need pre & postnatal care?
I mostly work with the over fifty older adult population and seniors as well as elderly seniors. Many of the individuals I work with have different health conditions, especially my more elderly population. I work with them both privately and in groups to keep them fit and functional for everyday life. I focus on movements and exercises that will help them move better and live better, I work with them on all things it takes to create good mobility, from posture and body awareness to strength and power; all transferring over into daily life. How I work with each individual varies depending on many factors, like medical conditions, mobility, are they active already, and age, because there is such a difference between fifty-something and ninety-something! Equipment varies too. I use whatever I can to get the joint action and demand on their body as they need it. Because I work with older adults, I put a great focus on dynamic balance, range of motion, and weight training to help them reach a high quality of life.
What makes you different from all the other fitness professionals out there? 
What makes me stand out from other coaches and trainers is that, though I've been training for only nine years, I've had the opportunity to work with individuals with many health challenges, and went looking for that population as soon as I was certified. Within the last year, I've reached a personal milestone of working with someone from every decade of life, from children to individuals up to 103 years young! Being a MedFit Member gives me amazing opportunities to further my education, which definitely helps me set myself apart from typical fitness coaches and trainers out there.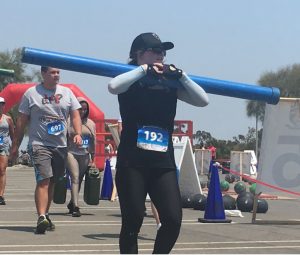 What is your favorite activity or class to participate in?
I love weight training! Both dumbbells and barbells and all other weighted equipment. I love how it makes me feel powerful and how I must keep mentally focused to rise to the challenge of keeping good technique.
What is one piece of advice that you would give other fitness professionals about working with special populations or those who need pre-& postnatal care? 
My advice would be to know as much as possible about the clientele you want to work with to best be able to serve them. First, by learning about different health obstacles that specific population faces. Second, you must know the best way to build a strong rapport with that clientele. For example, many of my clients are elderly seniors; This population truly values face to face, clear communication, a good handshake, a touch on the shoulder for encouragement, even more so than other populations do. It's these details that build a deep connection which is the foundation of making any coaching successful.

What type of community activities are you involved in?  
Music is my other great passion. I've participated in all types of choir groups through the years, beginning when I was in elementary school. I still volunteer in choirs when I can. Today my role, and joy is mainly supporting my two teens and other young musicians and artists in their performances and the beauty they create.
What is one of your favorite memories involving working with someone who has a health challenge or disability?
My favorite memory happened when I was working with my first group of assisted living seniors for three years. When I entered the activity room that day, I told them I had planned something different for that day, and that I had something special for each of them. They were surprised because they had come to class prepared to work, each in a different way, four days out of the week for the past three years. I told them that I wanted each of them to know how much I appreciated their dedication and wanted to celebrate the progress they had made. Then, I took out the medals I had made special for each of them. I knew they would appreciate them, but it turned out that they were so deeply touched by this. They either had pride, deep gratitude, tears, or a combination of each in their eyes. Truly, the rapport that we fitness professionals build just by saying, "thank you; I appreciate you and your hard work," is probably the most important component to connecting with and successfully guiding our clients.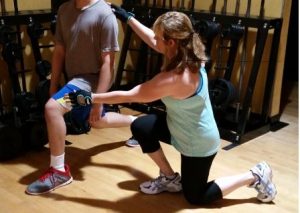 What would you like to see change or develop in the future of healthcare and the fitness industry?
I certainly would love to see a better teamwork connection between medical doctors and wellness/fitness professionals on the healthcare spectrum. I don't believe the traditional ideas of medical care can truly be called Healthcare without the inclusion of those of us who are helping individuals take charge of their health beyond medications. The other vital part of this is that I'd like to see individuals realize they DO have more control and more options to help empower them to stay healthy. There are so many people who still only think that going to a doctor and getting medication is the way to manage disease. I want to see people be willing to see the options and take control of their behaviors and other modifiable components of their own health.
And what are you doing to make this happen? 
First, I am always learning of ways I can make this partnership between medical doctors and fitness professionals happen. I have slowly begun to connect, and make myself visible to them for their and their patients' benefit. Secondly, I am educating my clients, family and friends that they need to look beyond medication to help them manage their health to its optimum potential.
What is your favorite fitness/inspirational/motivational quote?
My favorite quote is by Mark Twain. "The two most important days in your life are the day you are born and the day you find out why."