Not all health conditions are equal in essence. Some are more challenging than others in their symptoms, and in recovery. Not only can these conditions be long drawn and debilitating, posing substantial impediments to daily performance and independent functioning, but may require prolonged specialized treatments and intensive care as well. This has a negative impact beyond just physical wellbeing. It also corrodes mental health and resilience towards overcoming the disease/ condition in particular, and in living a fuller life in general. So how about exploring empowering tools, in addition to the medical, that aid better quality- of-life outcomes?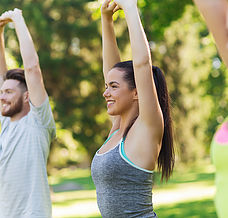 Can Movement be one such tool? 
There is a steadily growing body of evidence to suggest it can be, and that it should be.
Movement is motion, flux, change…It's both an 'act' and a 'process' of moving from one position to another. It is locomotive in nature, but when viewed fundamentally, it is the essence and sign of life. It is also through movement we demonstrate command over our body. Our ability to move is what keeps us agile, independent and in a commanding position to get where we chose to go. So there is no denying the power of movement. Subconscious as most of daily movements may be, the act of moving freely makes us feel in control. Likewise, when movement is compromised, it generates frustration and eventually perhaps, depression. 
Given this truth, now imagine using Movement consciously as medicine –to reclaim control of the body and mind to overcome present limitations. It becomes a positive sub goal contributing to the larger one of recovery and improving health. Even in conditions that impact movement directly – like Multiple Sclerosis, Parkinson etc.-movement therapy/ exercise has been shown to produce positive outcomes. There is increasing evidence to suggest that exercise/movement plays an important role in Cancer (during treatment and post) in augmenting coping and superior recovery. Movement is being successfully used to assist in mental health conditions as well, across the spectrum. From depression to severe autism, using movement/exercise as a therapeutic tool has consistently displayed favorable results.
"Movement is a medicine for creating change in a person's physical, emotional, and mental states." – Carol Welch-Baril, Neuromuscular Therapist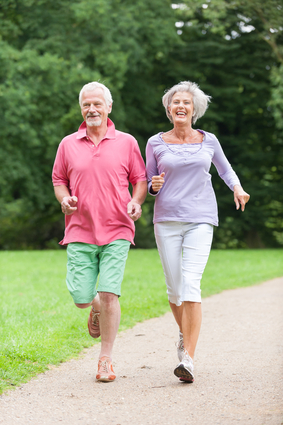 Mindful of unique challenges posed by special health conditions, a few points could help in using 'Movement-as-medicine' effectively:
Design Movement/exercise patterns mindful of the individual's current ability and limitations. 

Choose appropriate 'dose' of it, if I may say so. Take it slow and aim for smaller movement patterns to begin with. This will help prevent risk of physical injuries and health regression or complications.

Build progression slowly, with duration, intensity and complexity. 

Accept that progress won't always be linear. Meaning, be prepared for occasional setbacks as the body's response to the disease and treatment varies. You may not see a straight line graph of improvement, and that's okay. Be patient, be prepared and work around these speed breakers.

Applaud and encourage (movement) milestones. It's empowering, fuels positivity and will power, and this is paramount for coping and overcoming.

Work with the medical practitioner, as the need may be. The goal is to help, and understanding the individual case better will aid.
Give Movement its due. Be mindful of it, respect it and celebrate it. It is therapeutic at many levels, for one and all. It needs to be acknowledged, prescribed and followed as medicine, as much as any other modality, in coping with health conditions in particular, and life in general.
---
Vani Pahwa is a Functional Fitness specialist with over fifteen years of experience, and cutting-edge certifications from leading internationally-accredited and globally recognized fitness institutes. She is also a Cancer Exercise Specialist (perhaps one of the first in the country). Sought after for her multi-disciplinary fitness modules and expertise, Vani has conducted fitness workshops for leading corporate houses, conditioning and training camps for various sports communities, training programs for coaches, personal training programs for CEOs of multi-nationals, athletes, junior and senior sports professionals among others. Her combination of specialties, client profile and range, and extensive work experience makes her unique in the country. She is the founder of Body in Motion.
** If interested in further research on the topic you may read up related links including: