Prepare for Treatment
Did you know that by adjusting your nutrition you can feel better and stay stronger during cancer treatment? Both the cancer and the cancer treatment can affect your appetite, your ability to tolerate foods, and your body's ability to utilize nutrients. By having a dietitian or nutritionist on your treatment team, you'll be better prepared to cope with side effects and meet your nutrition needs during this difficult time.
Weight Management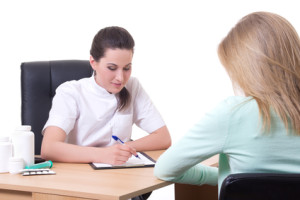 Some cancer treatments can lead to weight loss while others can lead to weight gain. Weight loss may be due to a loss of appetite and/or an inability to tolerate food, while weight gain may be related to fluid retention, increased appetite and/or decreased physical activity. If cancer treatment is making it difficult for you to manage your weight, ask an dietitian or nutritionist to join your treatment team. You won't regret it!
Complementary and Alternative Treatments
Many herbs and other supplements are marketed to people who are going through cancer treatment. Always talk to your oncologist before adding any herbs or supplements to your treatment regimen. Some herbs and supplements can cause harmful side effects and interfere with proven cancer treatments such as chemo and radiation.
For a detailed description of herbs and supplements and any evidence supporting their effectiveness and safety, visit nccam.nih.gov/health/atoz.htm. Your oncologist and a dietitian/nutritionist can help you sort through this information and make an informed decision about whether or not take any herbs or other supplements.
---
Kristy Richardson is a dietitian and exercise physiologist, specializing in sports nutrition and weight management, She is the founder of OC Nutrition and also works as a nutrition professor at Fullerton College.
References
American Cancer Society (2012). Nutrition for the Person with Cancer During Treatment: A Guide for Patients and Families. Retrieved November 4, 2013, http://www.cancer.org/acs/groups/cid/documents/webcontent/002903-pdf.pdf.