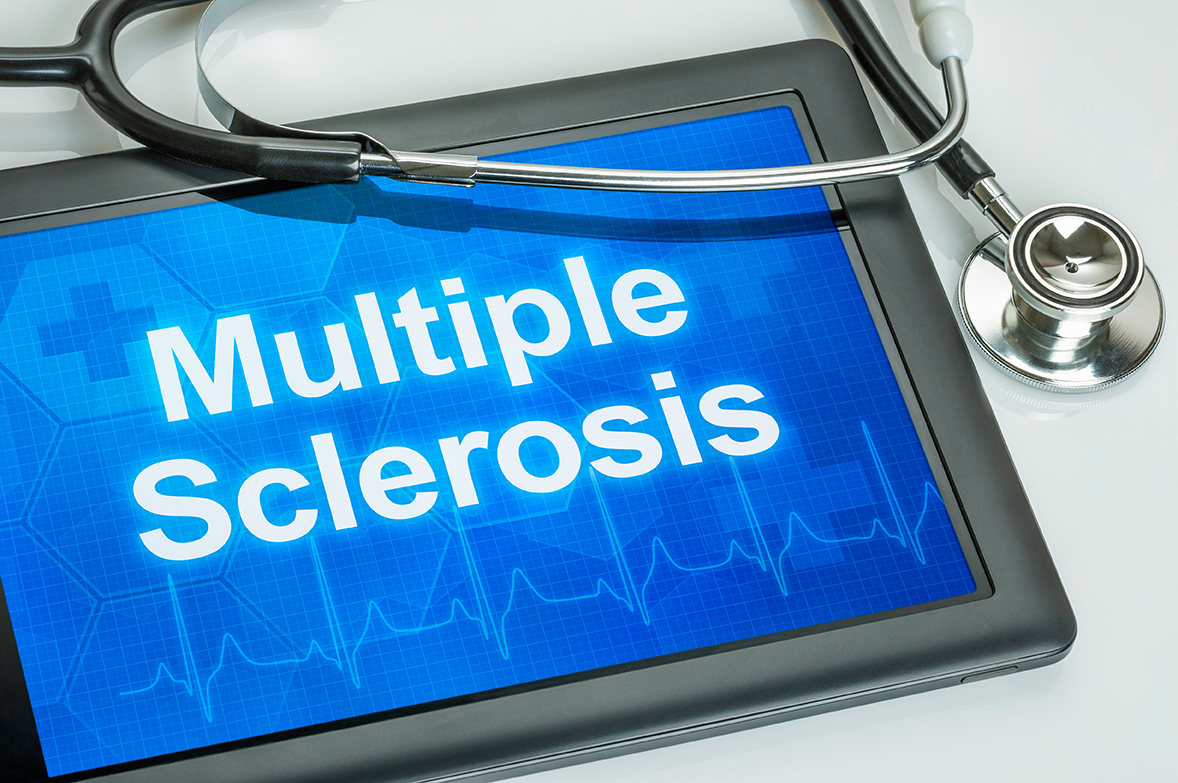 Multiple Sclerosis (MS) is considered to be an immune-mediated disease in which the body's immune system attacks the central nervous system (CNS).  More than 2.3 million people are affected by MS worldwide. But because the Centers for Disease Control and Prevention (CDC) does not require U.S. physicians to report new cases, and because symptoms can be completely invisible, the prevalence of MS in the U.S. can only be estimated.  Therefore, some of your clients may suffer from MS and you may be an important source for relief.  Fitness professionals can effectively work with those who have MS providing them with a better quality of life through movement. 
Symptoms
Symptoms of MS can be divided into two categories, Common Symptoms and Less Common Symptoms.
Common Symptoms
Fatigue: Occurs in about 80% of people, can significantly interfere with the ability to function at home and work, and may be the most prominent symptom in a person who otherwise has minimal activity limitations.
Walking (Gait) Difficulties
Spasticity: Refers to feelings of stiffness and a wide range of involuntary muscle spasms; can occur in any limb, but it is much more common in the legs.
Weakness: Weakness in MS, which results from deconditioning of unused muscles or damage to nerves that stimulate muscles, can be managed with rehabilitation strategies and the use of mobility aids and other assistive devices.
Depression: Studies have suggested that clinical depression — the severest form of depression — is among the most common symptoms of MS. It is more common among people with MS than it is in the general population or in persons with many other chronic, disabling conditions.
Other Common Symptoms: Other common symptoms include numbness, tingling, vision problems, dizziness, vertigo, bladder problems, bowel problems, sexual problems, pain, itching, cognitive changes, and emotional changes.
Less Common Symptoms
Less common symptoms include speech problems, swallowing problems, tremors, seizures, breathing problems, respiration problems and hearing loss.
Causes of MS
The cause of MS is not known. Scientists believe MS is triggered by a combination of factors.
Immunology (the study of the body's immune system)
Epidemiology (the study of disease patterns in large groups of people)
Genetics (understanding the genes that may not be functioning correctly in people who develop MS)
Infectious Agents (such as viruses)
Exercise and MS
Thirty years ago, people with MS were advised not to exercise to preserve any energy and muscle strength for daily activities.  Current research and anecdotal evidence suggest the contrary that exercise positively impacts the lives of those with MS.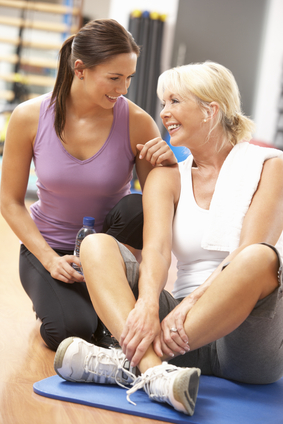 Positive Effects of Exercise
Reduction of Spasticity
Increased Energy to Sustain Daily Activities Better and Complete Tasks — Elective or Mandatory
Increased Strength
Improved Mobility
Improved Fatigue Management
Weight Loss to Assist in Better Quality of Movement
Enhances Mood and Touches the Spirit & Soul
Improves Emotional Well-Being
Improvement in all bodily functions and systems including cardiovascular, pulmonary, and brain function.
Exercise Guidelines
In general, one with MS can follow the same exercise guidelines as a healthy individual.  It is generally reported by those who have MS that moving is challenging at the beginning of the exercise session.  But after about 15 minutes of moving, they feel better and are able to perform the exercises with greater ease.  It is also reported that not all days are good days and that those with MS need to be realistic and determine their exercise choice for that day based on how they feel.  An exercise program should fit an individual's specific abilities and interests so he/she is safe.  It may need to be adjusted over time.  Whatever the exercise program, it needs to be consistent and added to a daily checklist just like any other daily task in one's life.  Effective exercise programs include yoga, tai chi, and water exercise.  Standard fitness equipment can be utilized as well as adaptive equipment which is becoming a broadening field.  Exercise doesn't have to be a rigorous cardiovascular workout to provide benefits.  Physical activity includes but is not limited to gardening, household chores, cooking, walking the dog, and taking the stairs instead of the elevator.
Quick Tips
Stay hydrated. Cold water will help keep the body temperature low.
Exercise in a cool room and if outside, exercise at cooler times during the day.
Remember to stretch afterward.
No pain no gain should not be the mantra.
Start low and go slow.
The Role of the Health/Fitness Professional
Fitness professionals can effectively work with those who have MS providing them with a better quality of life through movement.  You as their health and fitness coach can provide a positive experience to facilitate an effective path to better health and wellness.  Check out MedFit Classroom's course Multiple Sclerosis Fitness Specialist to gain the skills needed to effectively work with this population.

---
CarolAnn (M.S., CPT, CN) is a 25+year fitness industry veteran holding positions such as program director, studio owner, educator, presenter, and author. She develops health/fitness curriculum for organizations such as FiTOUR, Hydracize, MedFit Network, and PTA Global. Along with producing and starring in several fitness videos, she is an expert contributor for publications such as Livestrong, PFP, and New Tampa Style Magazine.  She serves on the Health Advisory Board for MedFit Network. She is now spreading the gospel of health and fitness targeting churches with Chiseled Faith®. She has been selected to be a 2019-2021 National Fitness Hall of Fame Fitness Superstar. You can find her work at CarolAnn.Fitness and ChiseledFaith.com.