This article is meant to be a wake-up call to the fitness industry. The health of our population and country are at stake. While advancements have extended our country's overall lifespan, it has occurred primarily through the use of medications and life-saving procedures rather than through lifestyle changes. The stark reality is that the overall health of Americans is declining as evidenced by the $3.5 trillion spent every year on health care expenditures.
Another alarming statistic is that between 1997 and 2016, there were approximately 4.5 billion prescriptions written per year. 70% of Americans take at least one and 20% take five or more prescription medications (Preidt 2017). The majority of these medications were taken to address lifestyle-related diseases and the subsequent impacts of poor nutrition choices and lack of physical activity. Additionally, many prescription and over-the-counter medications are used to treat osteoarthritis, the most common cause of physical disability in the world. While genetics, weight, and age have been considered as underlying factors, the decrease in quantity, as well as quality, of physical activity have been shown to be much greater factors to the onset and prevalence of osteoarthritis in modern society (Wallace 2017, Osar 2018).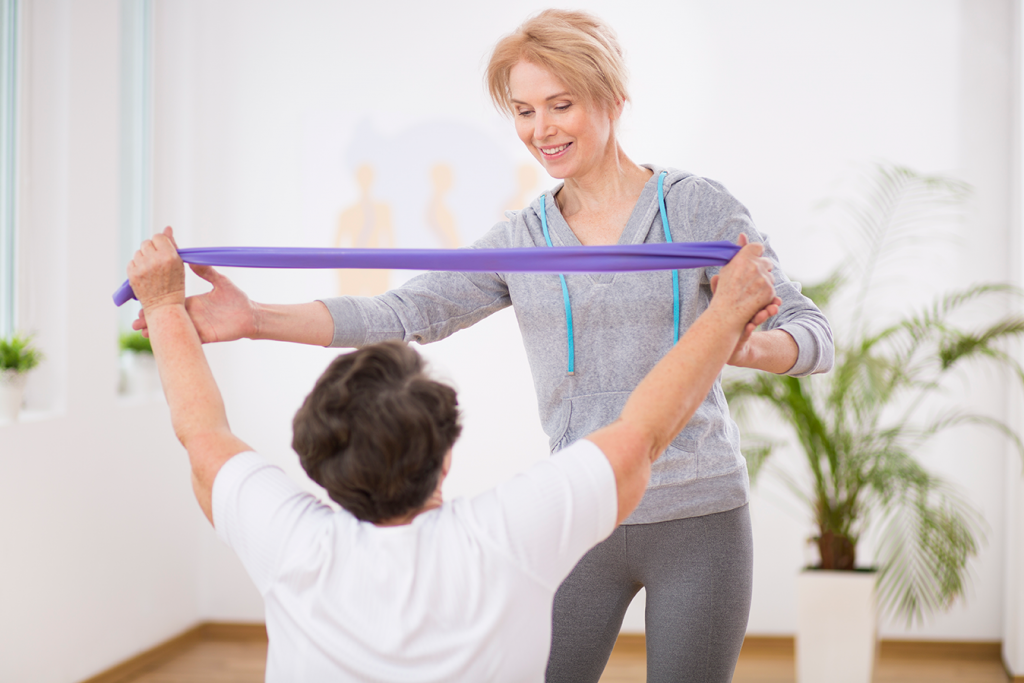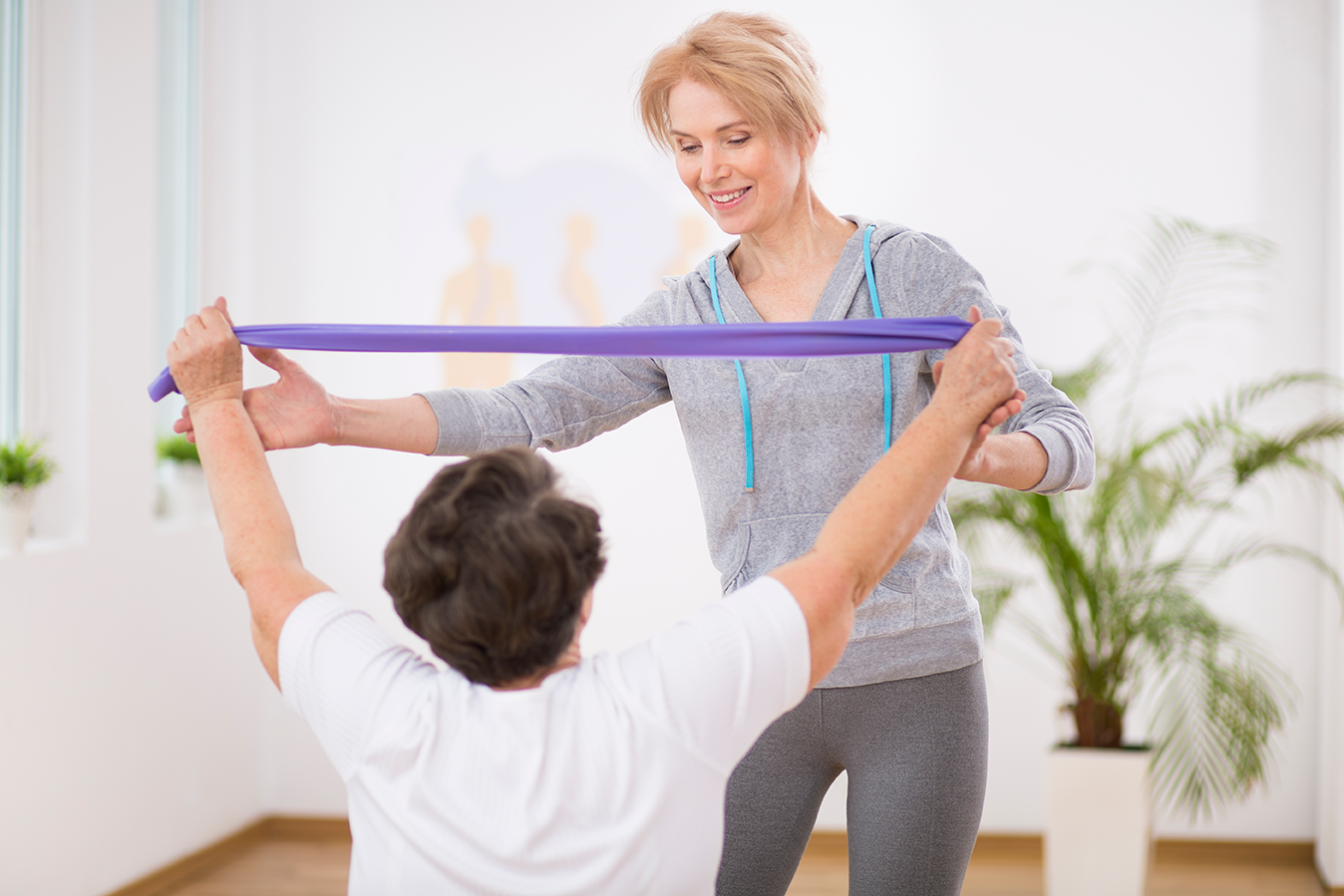 While often attributed to causes outside one's control (i.e. genetics), the fact is that the diseases contributing to the greatest number of deaths (heart disease, cancer, and Type 2 diabetes) and disability (osteoarthritis) are directly related to controllable factors. While each has a genetic component, lifestyle has a much greater impact on the incidence and prevalence of these diseases. One of most important and underappreciated components in the overall decline in one's physical, physiological, and cognitive health, is the lack of physical activity. Less than 20% of the population meet the daily physical activity guidelines and less than 5% of the adult population participates in 30 minutes of physical activity. Even more disturbing is that more than 78 million U.S. adults and 12 million children are obese.
Dr. Caldwell Esselstyn has been attributed with the quote, "Genetics loads the gun, lifestyle pulls the trigger." This suggests that lifestyle is as important as genetics in the expression of many chronic diseases. This sentiment is reiterated in a recent study from Bodai et. al (2018). "Epidemiological, ecologic, and interventional studies have repeatedly indicated that most chronic illness, including cardiovascular disease, cancer, and type 2 diabetes, are the results of lifestyles fueled by poor nutrition and physical inactivity."
The health of our population and country is at stake. This is a call for fitness professionals to step up and recognize that you are the first line of defense against the deleterious impacts of lifestyle diseases. It is your responsibility to educate your communities that lifestyle changes, incorporating proper nutrition as well as increased physical and cognitive exercise, should be the first step in addressing chronic lifestyle diseases. You can continue to change the health of our nation by implementing evidence-based nutrition, exercise, and cognitive training programs. Be the solution your clients, your community, and our country needs by investing in advanced education in nutrition, exercise, movement, and cognitive training. Create relationships with allied health professionals so that we can collectively educate, collaborate, and coordinate the changing of our nation's health care system.

---
This article was featured in MedFit Professional Magazine Winter 2020 issue. Subscribe to MedFit Professional Magazine to read more great content like this!
Dr. Evan Osar, an internationally recognized speaker, author, and expert on assessment, corrective exercise, and functional movement. Dr. Osar is committed to educating and empowering fitness professionals while helping them develop relationships with allied health professionals. He is author of the Corrective Exercise Solutions to Common Hip and Shoulder Dysfunction and has developed the industry's most complete training certification, the Integrative Movement Specialist™. With his wife Jenice Mattek, he created the online educational resource. For more info, visit IIHFE.com.
References
Bodai, B. I., Nakata, T. E., Wong, W. T., Clark, D. R., Lawenda, S., Tsou, C., … Campbell, T. M. (2018). Lifestyle Medicine: A Brief Review of Its Dramatic Impact on Health and Survival. The Permanente journal, 22, 17–025. doi:10.7812/TPP/17-025
Centers for Disease Control and Prevention. Osteoarthritis. Retrieved from https://www.cdc.gov/arthritis/basics/osteoarthritis.htm
Centers for Disease Control and Prevention. Leading Causes of Death. Retrieved from https://www.cdc.gov/nchs/fastats/leading-causes-of-death.htm
Centers for Medicare & Medicaid Services. National Health Expenditure Data. Retrieved from https://www.cms.gov/Research-Statistics-Data-and-Systems/Statistics-Trends-and-Reports/NationalHealthExpendData/NationalHealthAccountsHistorical.html
Osar, E. (2018). The Fundamentals for Training the Older Client with Osteoarthritis. Retrieved from https://www.ptonthenet.com/remote-learning
Preidt, R. (2017). Americans Taking More Prescription Drugs Than Ever. https://www.webmd.com/drug-medication/news/20170803/americans-taking-more-prescription-drugs-than-ever-survey
U.S. Department of Health & Human Services. Facts and Statistics. Retrieved from https://www.hhs.gov/fitness/resource-center/facts-and-statistics/index.html
Wallace, IJ., Worthington, S., Felson, DT., Jurmain, RD., Wren, KT., Maijanen, H. Woods, RJ., Lieberman, DE. (2017). PNAS. 114(35): 9332-9336.