Most would not argue that there is an ongoing transition in how our healthcare is being delivered. This article will examine some of these transitions as a result of breakthroughs in technology, as well as how genetic information, exercise, and diet will play an increasingly greater role.
When medical science was first getting its start, a more holistic philosophy was taken on how to treat illness and maintain health. Hippocrates has often deemed the father of modern medicine, and even today the allopathic physicians (M.D.s) take the Hippocratic Oath – to do no harm to their patients. Hippocrates knew, even in 400 B.C., that the best healer of the body is the body itself. For the most part, the best treatment is to create a strong body and get out of the way. Five guiding principles used in his philosophy for treatment include:
Walking is man's best medicine.
Know what person the disease has, rather than what disease the person has.
Let food be thy medicine.
Everything in moderation.
To do nothing is also a good remedy.
The second and fifth principles emphasize the power of knowing the individual and getting out of the way! The first and third principles show the power of exercise and food for healthy living. Even the genius, Thomas Edison, realized that a health maintenance organization (HMO) approach was the best method of healthcare both practically and financially. His quote, "The doctor of the future will give no medicine but will interest his patient in the care of the human frame, in diet and in the cause and prevention of disease," is evidence that a holistic, preventative approach is what he advocated. He is also quoted, "…you can't improve on nature."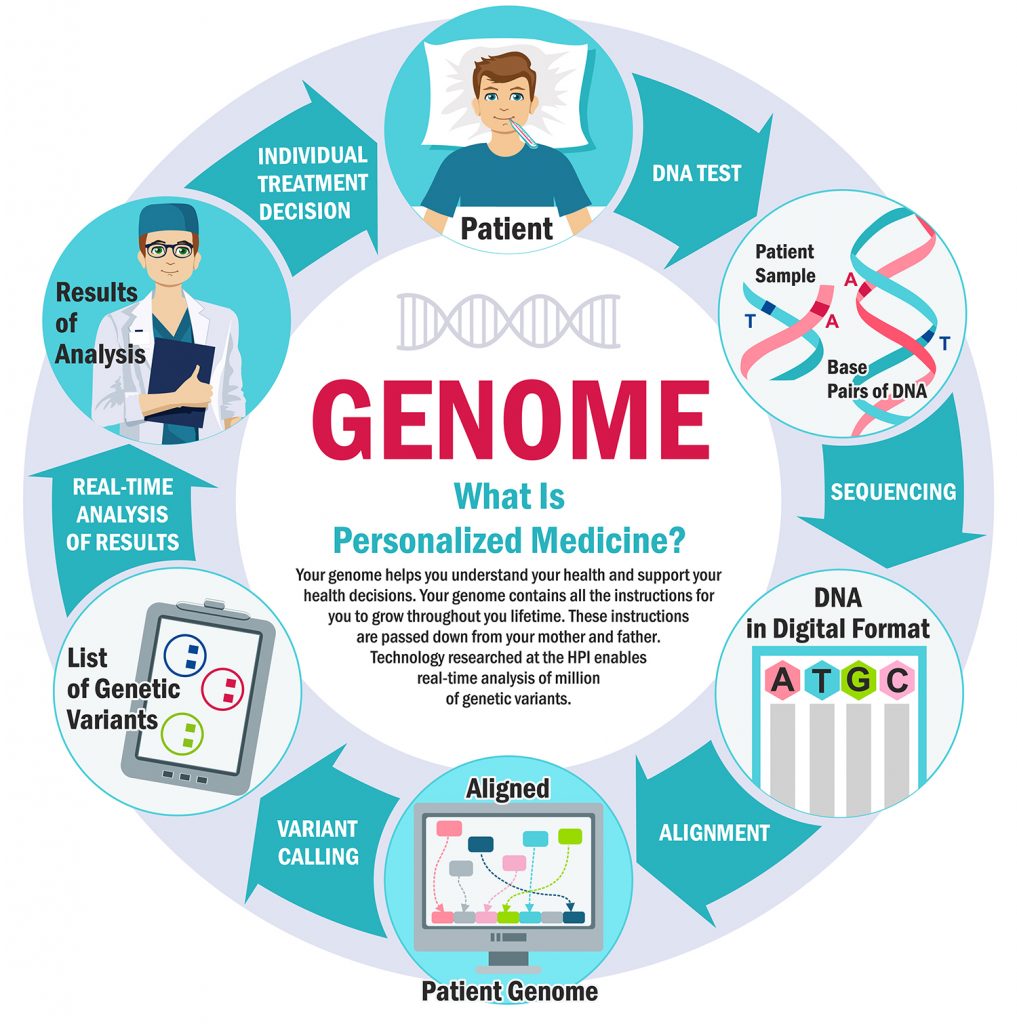 One size does not fit all
Personalized medicine is now at the forefront and it utilizes the genetic and epigenetic data of a person to guide medicines and treatment plans. Cancer drugs have probably harnessed this advantage to the greatest extent, thus far. Former President Jimmy Carter received Keytruda (pembrolizumab) for his brain cancer and it boosted his immune system and beat cancer. While most of America (71%), still doesn't even know about personalized medicine, those who were familiar with it did not know it would yield better results with fewer side effects. The different directions of personalized medicine are still being realized, but the field of pharmacogenetics is the first to really jump on the bandwagon of highly effective, precision-based treatment.
The reasons some drugs work for some people and not for others, or why side effects occur in some individuals and not others, is due to individual variability in metabolism. Why are some people lactose tolerant, or some can drink alcohol with no problem, and others have severe issues? It is usually because of enzyme differences, which are under the control of our genes. Interestingly, our enzyme genes can often be turned on or off by "inducible sequences" known as promoters or suppressors of operons, respectively. These "switches" can be repressed or induced depending on our environmental stimuli. Thus, we actually have some control over our gene expression, and this field is known as epigenetics.
Knowing what gene variants someone possesses or not will guide the personalized medicine physician on which drug to use or not. By knowing allergic reactions in advance or which medicines may have side effects will help physicians to not make a bad situation worse. Unfortunately, the cost of personalized medicine drugs is much higher than alternative treatments. There is still a lot of exploration to be done on all the various applications of this technology, but the bottom line is that understanding individual variations and enabling the body to do what it is designed to do is a very good thing! Companies like Toolbox Genomics is one of many companies that use your genetic information to then tell you what foods and supplements to eat or avoid, and which exercises may help you the most, and ones that you may not respond to so well. The reason physicians do an intake on family history or run various tests is to collect information that will guide their treatment. A genetic test on certain gene variants is simply taking this a step further.
How do exercise and diet apply to our epigenetics?
Did you know that exercise is highly beneficial to not only help with fighting cancer once it is already present but also to never getting it? Physical exercise or movement, in general, will shift the epigenetics so that genes that suppress tumors are increased, and genes that cause cancer (oncogenes) are decreased. It does this by changing the number of certain reactions called methylations. Things go wrong when there are too much or too few methylation reactions. Exercise has been shown to reduce or even reverse the epigenetic mutations that often result in tumorigenesis or tumor production. Exercise has also been shown to reduce genetic factors associated with aging like telomere length.
The fields of proteomics and metabolomics as well as pharmacogenomics, are all emerging because of the knowledge on how our genetics affects proteins, metabolism, and reactions to drugs, respectively. The field of nutrigenomics is rapidly expanding, and several companies are capitalizing on studying the relationship of how our genes affect how we process and utilize foods, as well as how food can affect our genes. Vitamins A and D, certain fatty acids, especially medium and short-chain, some sterols (derived from cholesterol), and zinc have been shown to directly influence gene transcription. Indirect effects include how diet affects gut bacteria, which in turn influences gene expression. Soon when nutritional recommendations are given, it will likely be "for this individual."
The future of medicine will be taking our genetic information to a whole new level. Soon "smart" watches, clothes, hats, and other common devices will collect information that can benefit our health in many ways as the way healthcare is delivered continually evolves.
This article was featured in MedFit Professional Magazine. Subscribe to MedFit Professional Magazine to read more great content like this!

---
Dr. Mark P. Kelly has been involved with the health and fitness field for more than 30 years. He has been a research scientist for universities and many infomercial projects. He has spoken nationally and internationally on a wide variety of topics and currently speaks on the use of exercise for clinical purposes and exercise's impact on the brain. Mark is a teacher in colleges and universities in Orange County, CA., where Principle-Centered Health- Corporate Wellness & Safety operates.