One of the best things we can do for our bodies is to "get out of the way"! Believe it or not, our body can actually do a great job of healing itself, or functioning quite optimally when it's allowed to do so. The body does this by reacting to what "stresses" are put upon it and finding homeostasis through temporary changes or more permanent adaptations. Even the brain will make quick reactions to things in the form of neurotransmitters and neural firing or long term adaptations in adopting new ways of perceiving things or hard-wiring changes.
A statement capturing the above sentiment is from Goodheart (1989) on healing, "People are healed by many different kinds of healers and systems because the real healer is within. The various healing modalities are merely different ways of activating the inner healer." 1
Are you of the Mechanist (Rationalist) or Vitalist (Empirical) Approach?
The standard or "orthodox" medical practice in the U.S. follows a mechanist approach, where symptoms are perceived as bad and should be minimized or suppressed through surgical or pharmaceutical means. This seems great at the surface level. If something is causing me pain or discomfort let me do something to relieve or eliminate that pain. If I am having nausea or diarrhea because of something in my gut, let me take something to stop the vomiting or diarrhea. Underlying this "quick fix" of symptom alleviation is THE PROBLEM. The body is trying to rid itself of the "problem" by expelling if forwards or backwards! There are many medical conditions for which it is okay to consider treating symptoms, and for some this is vital. However, it is preferable for this to be done in conjunction with identifying the source of the problem, so a long-term fix can be explored.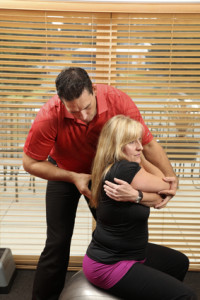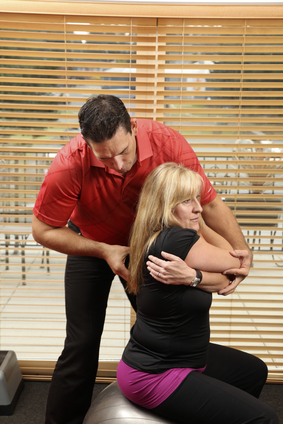 A Vitalist approach views symptoms as part of the healing process, not a problem that should be hidden. Many branches of health care use this philosophy including: chiropractors, osteopaths, naturopaths, and practitioners of Chinese or Indian medicine advocate this Vitalist approach. By suppressing the symptoms, the practitioner may actually be extending the illness or exacerbating the problem. Researchers at the University of Maryland found taking aspirin for the flu may prolong the illness up to 3 days. Acetaminophen (Tylenol) or aspirin interferes with the normal fever response that fights the infection (Burke, 2000).
Listening to the Symptoms tell you Where the Problem Lies
Rather than reducing or eliminating the symptoms, what if we tried to increase our sensitivity to it. For example, if we took antibiotics to fight a bacteria, are we enhancing the body's immune response to this foreign agent or "giving it" something to help, much like a crutch. A quote from unknown origin:
Give a man a fish, and you feed him for a day. Teach a man to fish, and you feed him for a lifetime.
This is at the heart of the Vitalist approach. The body is great at adaptation but we have to let it "learn" to adapt- not "feed" it some drug that forces it to do something. A quote from the Nobel Prize winner, Rene Dubos, Ph.D. remarks, "Good health is a process of continuous adaptation to the myriad of microbes, irritants, pressures and problems which daily challenge man." This is also at the heart of exercise training. You must "overload" a system in order to get an improvement in function. You literally must stress it, and let it endure that strain in order to get the adaptation. Likewise, by putting your body in destabilized environments, you will gain a better sense of balance, in order to stabilize yourself. Recent evidence has found that anti-inflammatory agents actually weaken the endurance training effect.
Fortunately, medical advances have allowed us to treat many illnesses effectively and safely, and it is always advisable to follow the advice of your doctor. Allowing your body to adapt to certain stresses can be very positive in certain scenarios, but it is important to recognize when this doesn't come at a risk of increasing morbidity, mortality, or increasing the likelihood of illness complications.
To Drug or Not to Drug: that is the Question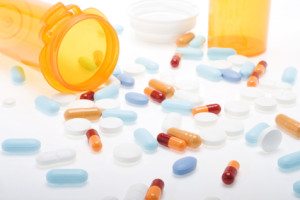 No one likes being depressed. About one in 10 Americans takes some sort of antidepressant medication. It is the most commonly prescribed drug in the U.S. according to a report published in the Archives of General Psychiatry (2009). While the U.S. may not be a Prozac Nation, as popularized in 1994 by the author Elizabeth Wurtzel, the rates almost doubled from 1996 to 2005 (5.84% to 10.12%). A report in the Journal of the American Medical Association found it to work best in only severe cases of depression and exercise had similar effects in the short term treatment and better effects in long term treatment! The difficulty lies in getting someone to exercise when they are depressed. Thus, an integrated approach is often the best, and this includes psychological counseling as well https://buckfirelaw.com/xanax-alprazolam/.
Sometimes Less is More
A take away from this article should not be that standard medical care is bad. Far from it. Many M.D.s are very knowledgeable in areas outside of their standard practice and advocate expressive, rather than suppressive therapies. The take away should be to not rush for a drug to hide or mask your symptoms, but focus on what is the root of the cause, and take action to address this. The term iatrogenic is used for the inadvertent problem caused by a medical treatment. In fact, reports estimate it to be the third leading cause of death in the U.S. with 225,000 to 250,000 dying from iatrogenic diseases annually! While it is hard to say how many of these deaths could have been avoided, it is quite obvious that minimizing invasive treatments until they are necessary is the best plan of action.
Complementary or Integrated medicine can possibly have the answer to a majority of the health issues presented. The Medical Fitness Network believes those professionals are the future of health care.
---
Dr. Mark Kelly Ph.D., CSCS, FAS, CPT has been actively involved in the fitness industry spanning 30 years as a teacher of exercise physiology at academic institutions such as California State University, Fullerton, Louisiana State University, Health Science Center, Tulane University and Biola. He was an exercise physiologist for the American Council on Exercise, a corporate wellness director, boot camp company owner and master fitness trainer.