Big data is here to stay within the healthcare profession.  More and more engineers and data programmers are being hired to sift through the myriad of data that consumes the field.  Of concern to executives at the top are certain attributes of healthcare that may need "fixing".  The aspects of this report are to highlight what are perceived as the biggest concerns in healthcare, and how the wellness industry – if they can stay on track – can supersede all of these types of issues as they transition to the data analytics side of their health offerings.  
#1 – In network utilization.  
This is a very big concern for hospital systems and physician network groups, as patients have a tendency to switch providers if they think they will get better service, better medicine, or better prices.  One of the reasons is that most patient contracts don't require patients to stay in a network – which puts the responsibility of good care, competitive prices, and follow ups squarely on the doctors.   If patients are unhappy with their doctor or practice for any reason, they can leave.  Now that these organizations are getting bigger and more complex – it's easier to see why patients may become disgruntled, and try to find a better solution in a private practice, or smaller group or hospital practice. 
From the wellness side – it's not uncommon for health club members to stay at their club or studio for years.  Prices don't change that much, and most members have a very personal relationship with their instructors and club owners.  They have group classes, personal exercise programs, child care, plenty of free parking, and clean facilities that provide some of the latest in technology every few years.  So – should healthcare systems look to health clubs to see why people stay in clubs longer?  Perhaps they should be partnering with these health clubs for specific programs for their patients.
#2 – Customer satisfaction.  
This is a priority in most businesses.  Hospitals and physician practices are no exception.  However, most people still associate going to the doctors with being sick.  So there is already an inherent negative connotation to the doctor's office.  Therefore physicians need more than a lab coat and a prescription to make sure patients are getting what they need.  They need a team-orientated approach that can help with the issue NOW, and use the team to follow up with the patient to make sure the situation and health concerns are taken care of over time.
Again – the health and fitness industry is concerned about customer satisfaction.  With cut-rate gym memberships, and a new club coming into communities almost every month, clubs and owners need to offer clean facilities, professional trainers and instructors, and technologically advanced equipment that doesn't break down and that is easy for members to take advantage of.  The issue between the two programs – is that although some exercise programs push the body and may be painful – it's a good pain and the rewards of long term participation should be better health and less risk of using the healthcare system over time.  It's the old adage of "pay me now, or pay me later" axiom, and more people are willing to put their trust in health clubs – and the risk of injury or illness or death is extremely low compared to even trips to the doctor's office.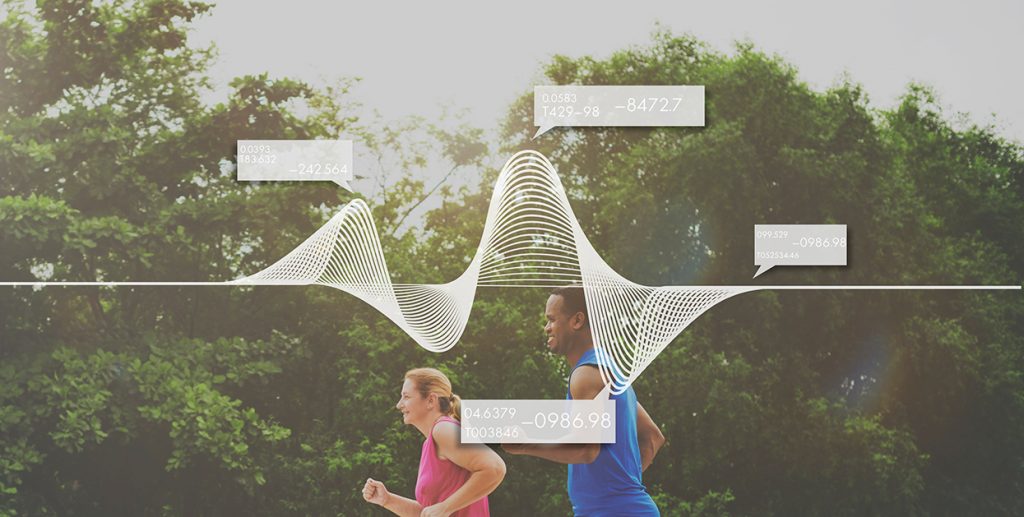 #3 – Looking at the mounting data to convene the best possible approach to patient care.  
Again – this is a huge concern in healthcare – that doctors can't read the thousands of new studies that come out in their field each month, so they rely more and more on their clinical experience (which may be a good thing), but they will stick to the tried and true methods they have always been using, and may not prescribe the most effective type of treatment for their patients.  Big data in many instances can do two things – one is look over millions of studies in a particular field, and two – through machine learning, hone in on what may be the best type of treatment plan for a particular patient, based on their age, severity of disease, family history, weight, and other factors.  This is a powerful tool to help doctors prescribe and treat better.
However, it's still the same paradigm.  They are looking over medical studies, many of which may not be in the best interest of the patient.  One of the most cited studies in medicine came in 2005 when Stanford epidemiologist John Ionnidis reported that the majority of medical research finding are false, because they have inherent bias from their authors, their findings are not statistically significant, they were published by industry officials, and are not relevant, and conclusions may not match the actual results of these very papers.  Ionnidis opened the floodgates for many professionals who have gone after medical research and institutions for publishing false studies.  It is estimated that almost 40% of medical research studies are false, in that their findings do not hold relevance regarding the enhancement of patient care.
In contrast, sports medicine has been methodological in its research for a century – from the basis of treadmill cardiac and performance testing in the 1930s, to the onset of physical activity studies in the 1950s and 60s, to cardiac rehab and exercise safety studies in the 1980s, to the onset of exercise for special population groups in the 1990s.  There are very few reports on sports medicine research fraud, and the foundation of this research usually shows some level of benefit to those who participate.  In almost all cases, no harm is done to subjects while performing these studies.  This has now transitioned into many successful clinical health club programs for persons with cancer (Sunflower Wellness, Cancer Well-fit, Fast Trac Cancer Program), spinal cord injury (Claremont Club), multiple sclerosis, diabetes, hypertension, weight management, bariatric recovery, and medical fitness in general. 
#4 – Cost savings. 
 One of the biggest attributes of big data and population health is to drive policymakers and physicians to deliver the highest quality care at the most competitive prices.  In many opinions, this is a misnomer of sorts, and medicine is continually advancing technology, which is very expensive, and works through a third party reimbursement system — which is many times more expensive than if they offered the service or procedure or product at market value.  Many hospitals are undergoing facelifts (no pun intended) and look more like five-star hotels than medical centers.  All of these amenities cost the patient and insurance pool more money.  This is why healthcare costs usually rise at more than twice the rate of inflation, and have some of the highest costs of any industrialized business model.
As far as health and fitness, the rate of price changes for the average health club has held steady at just below inflation for years.  The prices for café food, personal training, specialty exercise, or apparel has also held steady.  Even with the rush of new technologies for equipment and personal monitoring devices (such as FitBit), prices have remained constant. 
Big data in the health and fitness setting should be concentrated on health outcomes.  There are many software programs in the industry now that look at finances, front desk management, club administration, and human resources.  They do their functions well.
If big data is going to continue to look at all aspects of healthcare, and continue to miss the boat regarding improved patient health and well-being, then no amount of data can help repair the continual dysfunction that exists between an over-burdened and (in many opinions) under caring system, and the continued increase in poor health in the US.  Prescribing more pain meds, vaccines, or antibiotics will not help improve health – and in many cases is making health worse. 
The health and fitness profession is on the mark moving into the realm of special populations at every level.  As the amount of population health and data analytics becomes a more ingrained part of wellness, we will see at many levels how these types of interventions improve health, reduce costs, and vastly improve patient satisfaction and retention to their favorite health club, exercise program, or personal trainer. 
---
Eric Durak is President of MedHealthFit – a health care education and consulting company in Santa Barbara, CA. A 25 year veteran of the health and fitness industry, he has worked in health clubs, medical research, continuing education, and business development. Among his programs include The Cancer Fit-CARE Program, Exercise Medicine, The Insurance Reimbursement Guide, and Wellness @ Home Series for home care wellness.
References
https://www.optum.com/content/dam/optum3/optum/en/resources/gated/Optum_NYUPN_Topic_Spotlight.pdf
Ionnidis, JPA.  Why most published research findings are false.  2005.  PLoS Medicine.  Aug. 30. Doi: 10.1371/journal.pmed.0020124