I am sure you would agree that effective communication plays a significant role in relationships with clients, customers, patients, partners, family members, colleagues, friends, etc. But what about when those individuals are away from you? Do you fill that void effectively and systematically or do you leave it to chance?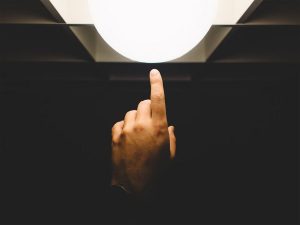 Maximizing success in life and in business is dependent upon a complete relationship. To optimize your success you must see your time away from others just as important as the time you spend with them.
Let me explain. Your spheres of relationships are continually changing from both your perspective and from the perspective of others. As a result of these shifting viewpoints, the strengths or weaknesses of these bonds fluctuate and unless you systematically inject yourself into the relationship, you leave success and happiness to chance.
So how do you step-up and make sure you are not rolling the dice when it comes to your success? Simply put, by implementing real, honest, and effective "touches" you can maintain your presence the way that you want it to be. These "touches" are small, short, targeted, and balanced communications that fill the relationship gap that will maintain and even grow trust, loyalty and commitment. Found in various forms, these individualized gems can be phone calls, text messages, video calls, written letters, cards, etc. And the frequency? This depends on each situation but I recommend 14 to 21 days as the sweet spot to offer the best balance.
Remember, to maximize your success, "touch" everyone regularly in a way that will positively inject your influence and not allow chance to control of the outcome.
Reprinted with permission from Dr. Steve Feyrer-Melk.
---
Steve Feyrer-Melk, MEd, PhD, is a powerful, passionate, and trusted authority in Lifestyle Medicine who is bringing an innovative, refreshing, and successful approach to proactive health care. Dr. Steve co-founded the Optimal Heart Attack & Stroke Prevention Center where he crafts and hones real-world programs for immediate impact. Dr. Steve also serves as the Chief Science Officer of Nudge, LLC, a lifestyle medical technology company.