Depending with whom you speak, alcohol can be a villain or it can be a hero. We have long known that alcohol can help reduce the stress of everyday life, and even relaxes our most tightly wound friends and associates. Recent data also suggests that fairly regular alcohol ingestion is actually good for your heart.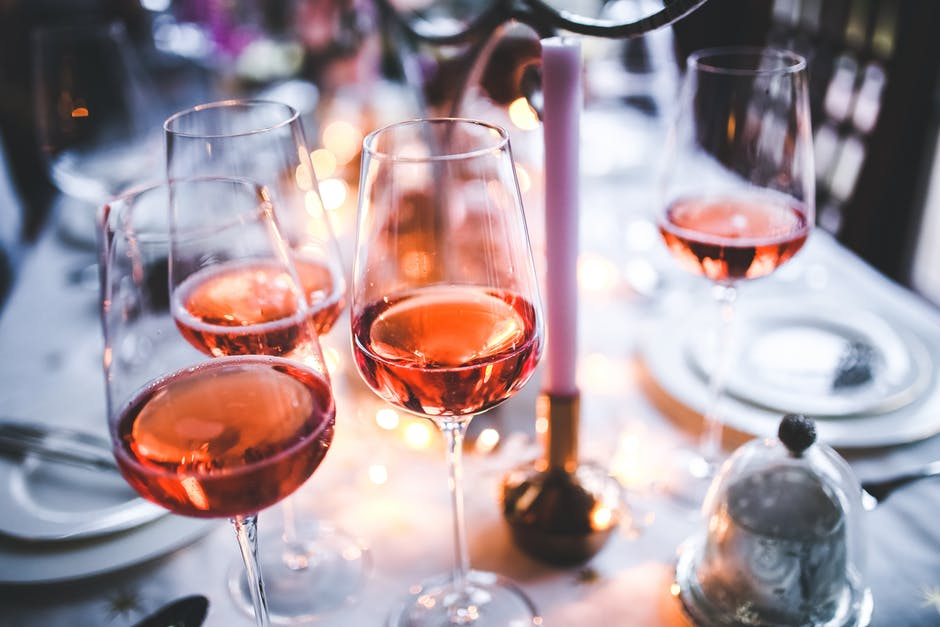 This is probably one of the reasons that many European countries, where wine is a normal part of everyday life, have significantly lower rates of heart disease despite relatively high-fat diets. The protective effects may come from substances called flavonoids and also antioxidants that are found in alcohol, especially wine. It also can increase HDL levels (the good cholesterol) and lower the risk of blood clots by slightly "thinning" your blood (anti-platelet effect). Red wine also has resveratrol, a compound that has been shown to possibly reduce lung damage in patients with chronic bronchitis and emphysema, by lowering levels of interleukin 8, a chemical that causes lung inflammation. It has also been touted to have life extension (i.e. longevity) and disease-fighting capabilities but more research is needed.
Too bad it's not that easy, i.e. "drink to your heart's content." There is a dark side. Even the American Heart Association cautions people NOT to start drinking if they do not already drink alcohol. For many, alcohol can be deadly. It can be a cellular toxin, with brain cells and liver cells particularly susceptible. Alcoholism is a serious disease, with some predisposed from a genetic standpoint. For them, there is no safe amount. It is also never safe or recommended during pregnancy because of the harm it can cause to the developing baby. Alcohol can be dangerous for those with certain medical conditions such as diabetes and liver ailments and also has been implicated in the development of certain cancers. Also many alcoholic beverages pack a significant amount of calories which contribute to obesity risk and much of the obesity epidemic.
Alcohol also kills when mixed with driving. I believe we will see tighter restrictions regarding the legality of drinking and driving especially in terms of acceptable blood-alcohol content. Recent scientific data suggests that we actually loose coordination as well as other important motor and cognitive skills essential for safe driving, even while we are within the legal limits of blood alcohol levels. The National Highway Traffic Safety Administration, in conjunction with The University of Iowa, is doing research on driving under the influence using a three ton, $81 million DUI simulator. This simulator puts the drunk driver in "real life" road situations using high resolution 3-D images, and monitors reaction times and other motorist behaviors. Hopefully studies like this will help provide safer guidelines for us. I am fairly certain that study will have no trouble finding volunteers. There are even commercially available simulators (drunk driving and texting while driving) for educational purposes.
Being an orthopedic surgeon, who has spent plenty of time in the ER, I can state without hesitation that impaired driving kills, and kills many, dramatically changing lives (even innocent ones), be it alcohol, marijuana, or other drugs. Ditto for cell phone distracted driving. All preventable.
So, what is the right answer for you in terms of alcohol? The key, like so many other things in life, is balance and moderation. Weighing risks with rewards and being responsible, not only to yourself, but to those around you.
Poison or potion? It is up to you. Remember, moderation is the key. Check with your doctor to see if there is a place for alcohol in your path to better health.
Originally published on the Huffington Post. Reprinted with permission from Dr. DiNubile.
---
Nicholas DiNubile, MD is an Orthopedic Surgeon, Sports Medicine Doc, Team Physician & Best Selling Author. He is dedicated to keeping you healthy in body, mind & spirit. Follow him MD on Twitter: twitter.com/drnickUSA