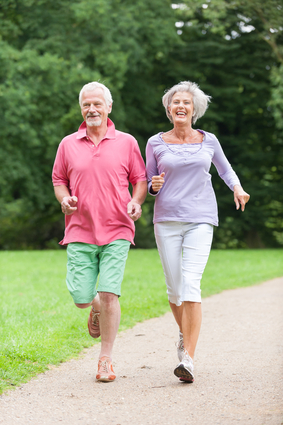 No matter how fit and healthy your older clients are, there is one thing that can change their lives forever: a bad fall. Every year, almost 1/3 of older adults fall and many cause injuries that will affect them the rest of their lives.
As a fitness professional, you need to be well-prepared to deliver the most effective fall prevention exercise programming to your clients. You can find excellent guidance on assessment and program design at www.mobilitymatters.fit. But you also should be providing advice to your clients on how to reduce their fall risk in other ways.
Have them do these and keep them on their feet!
1. Many falls happen outside where there are lots of potential hazards. Advise your clients to avoid walking on loose gravel, metallic/painted surfaces and cracked sidewalks and avoid being outdoors in bad weather (e.g., rain, sleet, snow). Appointments can always be rescheduled, but a trip to the ER should never be the reason!
2. Indoors, advise your clients to make sure that their path from the bedroom to the bathroom is free from obstructions (e.g., pet toys, rumpled rugs) prior to going to bed at night – that way a trip to the bathroom will not include a trip and a fall!
3. Advise your older female clients to never wear high heeled shoes outdoors. Put their heels in a canvas tote bag and walk outside in sneakers or flats instead. Nobody looks good falling, no matter how stylish the shoes!
4. In the bathroom, advise your older clients to line the floor of their shower/tub with textured adhesive strips. These are less likely to cause a slip or a trip than a rubber bath mat that might slip or bunch up. They also give a nice pedicure!
Are you a fitness professional interested in learning more on this topic? Check out Dr. Thompson's 4 hour course with PTontheNet, Essentials of Older Adult Exercise Assessment and Program Design for Preventing Falls.


---
Christian Thompson, PhD is an Associate Professor in the Department of Kinesiology at the University of San Francisco and founder of Mobility Matters, an exercise assessment and program design platform designed to help fitness professionals and clinicians work with older adults. Christian has published scientific articles on exercise programming for older adults in peer-reviewed journals such as Medicine and Science in Sports and Exercise, Journal of Aging and Physical Activity, and Journal of Applied Research.