It is well recognized that the population of individuals over the age of 65 in the United States is expanding. With age, comes natural and expected physiologic deficits in the musculoskeletal system that affect the pursuit of exercise and fitness.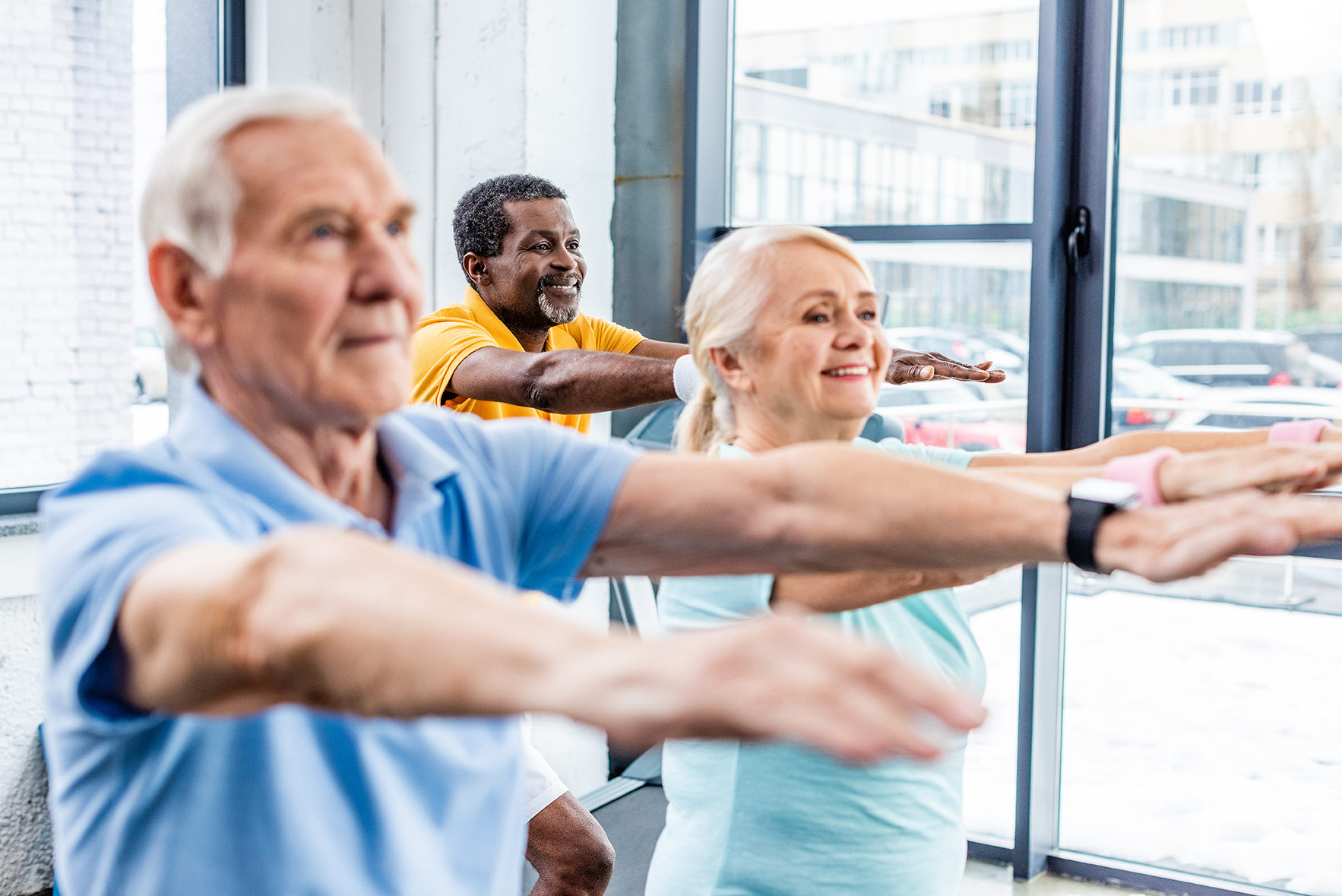 The benefits of exercise and fitness are well documented, with numerous health benefits across age groups. Exercise can be pursued to accommodate for deficits that come with the normal aging process, as well as to compensate for, or improve the status of, underlying chronic disease in all ages. When considering the treatment of chronic diseases or conditions, such as diabetes, hypertension, Parkinson's, depression, multiple sclerosis, Alzheimer's, and arthritis, medical science has made great strides and continues to develop novel therapies and medications to combat these diseases. The medical community also recognizes that a comprehensive approach, across medical disciplines, can create improved outcomes. This collaboration should include physicians, massage therapists, acupuncturists, physical therapists, doctors of chiropractic medicine, and fitness professionals, among others.
This approach embodies the concept of medical fitness: a comprehensive and holistic approach to maximize the health and quality of life through disease or deficit-specific fitness interventions.
If we acknowledge the role of exercise in medical fitness, then it makes logical sense that fitness professionals should be included within this paradigm. Fitness professionals will be essential to the further development of this medical fitness concept and our ability as healthcare professionals to meet the growing need of the aging population. As the healthcare community continues to explore the role of exercise in the care of individuals with chronic disease, the engagement of fitness professionals in exercise prescription and implementation will be essential to accomplish a holistic and comprehensive approach.
To enable the success of this integration, fitness professionals should take the initiative and continue to advance their industry in the following ways:
Continue to build upon medical fitness educational resources available to fitness professionals. This can involve further expansion of coursework, webinars, conferences, and web content. It is essential that all this work is done under the guidance of established credentialing organizations.
More exposure should be brought to fitness professionals with education in medical fitness. Medical professionals, and individuals with disease or deficits, should be able to find fitness professionals with this specialty training via established networks. This will maximize the implementation of exercise prescription, and consequently the benefits received from this intervention.
Fitness professionals who make an effort to advance their knowledge should feel supported through various educational platforms that provide updates in standard of care, additional ways to collaborate, and continued exposure to future advancements in medical fitness.
The medical community should work together toward an integrative approach, while providing fitness professionals the platform to become rooted in the medical paradigm. This will go a long way to maximize the many benefits exercise and fitness can provide for our aging population and individuals with chronic disease.
This article was featured in MedFit Professional Magazine summer 2019 issue. 
Subscribe to MedFit Professional Magazine to read more great content like this!

---
Dr. David Kruse attended medical school at UC San Diego, after graduating from UC Berkeley. He holds board certifications in family and sports medicine. He practices sports medicine with the Orthopaedic Specialty Institute, in Orange, CA. Dr. Kruse is the Chief Medical Officer for the MedFit Network and on the Medical Advisory Board for the MedFit Education Foundation. He is currently a Team Physician for USA Gymnastics, Orange County Soccer Club, and Biola University. Visit his website, krusesportsmd.com