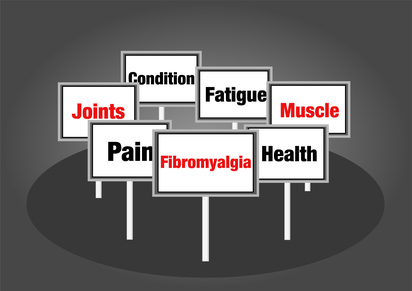 Approximately 4 million people in the United States live with fibromyalgia, an illness which manifests as severe muscle pain and chronic fatigue. Living with fibromyalgia — the cause of which is unknown, but seems to be connected to the nervous system — means coping on a daily basis with debilitating discomfort and a lack of energy, making exercise difficult. Indeed, a lot of different exercises can actually make the symptoms of fibromyalgia more acute, but there is a common misconception that exercise should be avoided completely by those with the condition.
Giving up exercise is not the answer. Some forms of physical exercise may exacerbate pain, but this is due to the unsuitability of the exercise itself, rather than just doing exercise. In fact, performing exercises that don't trigger symptoms can actually help, not the least of which is relieving mental and psychological fatigue which is connected to living with the illness.
Start slowly
Throwing yourself into a workout with no gradual build-up is not recommended for anybody, but least of all if you live with fibromyalgia. Intense workouts need to be increased over time, whether you're 18 or 80, in good shape or not. Unprepared muscles will not respond well and it could take days to undo the damage caused. As little as 5 minutes spent walking can be the best approach.
"After a while, start to increase the amount of time you spend exercising bit by bit, but do not increase the rigorousness of the exercise, which will have a detrimental effect," warns Pamela Chase, a Fibromyalgia expert at SimpleGrad and Revieweal.
Keep it low intensity
And with the case of fibromyalgia, high-intensity workouts should never be the aim. Pain will only be exacerbated if you take on exercise that's intense on the muscles, so again, walking is a great option, as is a gentle swim using breaststroke or backstroke. Other great options for fibromyalgia are yoga and tai chi, which include slow movements and little impact.
Take plenty of breaks
In addition to keeping exercise low intensity, take plenty of breaks. Not only will this allow you to recover energy levels, but you'll actually be able to participate for longer, if you break your routine into smaller, bitesize chunks.
Listen to your body
Exercise can mean overcoming mental obstacles, no matter who you are, but when you suffer from fibromyalgia, it's imperative you listen to your body. Don't try to undertake exercise when the message coming from inside is 'no'. There will simply be times when your energy levels are too low to participate in any form of exercise, so despite the mental frustration this will cause, listen to what your body is communicating.
Measure impact and recovery
Listen to what your body is telling you, and that means keeping tabs on it for two or three days after. As you start to build in exercise routines, do so gradually so the impact of each one can be measured independently. It will help you understand what is working for you, and what isn't, and then you can develop routines that work for you.
"Although exercise tips are generic, and medical guidance is quite standard for fibromyalgia sufferers, the reality is that no two individuals will respond in exactly the same way to what could appear to be an identical workout, so continue to listen to your body, and continue with routines that work for you as an individual," says Bruce Sorenson, a journalist at UKTopWriters and AustralianReviewer.
Additional tips
The nature of fibromyalgia means that there are related issues to look out for and manage with your workouts. One such issue is orthostatic intolerance — which means the blood rushes to the legs when sufferers stand up, and stays there. The solution to this is vastly increasing water and salt intake prior to and during exercise, and exercising in warm water. Using a recumbent bicycle can also greatly assist as a warm-up, or even as the exercise itself.
You should consult your physician or other health care professional before starting any exercise routine or program to determine if it's suitable for your needs.
---
Aimee Laurence is a personal trainer and blogger at Paper Writing Service and Essay Service. She writes about Fibromyalgia and health. Also, Aimee tutors at Assignment Help Australia portal.
References
Pamela Chase, a Fibromyalgia expert, Simplegrad and Revieweal.
Bruce Sorenson, a journalist, UKTopWriters and AustralianReviewer.