April is National Stress Awareness Month!
Fortunately today, there are many tools to help individuals cope with stress. The first step is to acknowledge that you are stressed and to know what is stressing you. Once you are aware of your stressors, you need to make a stress management plan to follow. The journey may not be perfect but it is a work in progress. Most individuals aren't going to know how to develop a plan or where to start. A trained individual such as a certified personal trainer can help to formulate the best plan for each client and make changes as the client achieves each milestone in the process.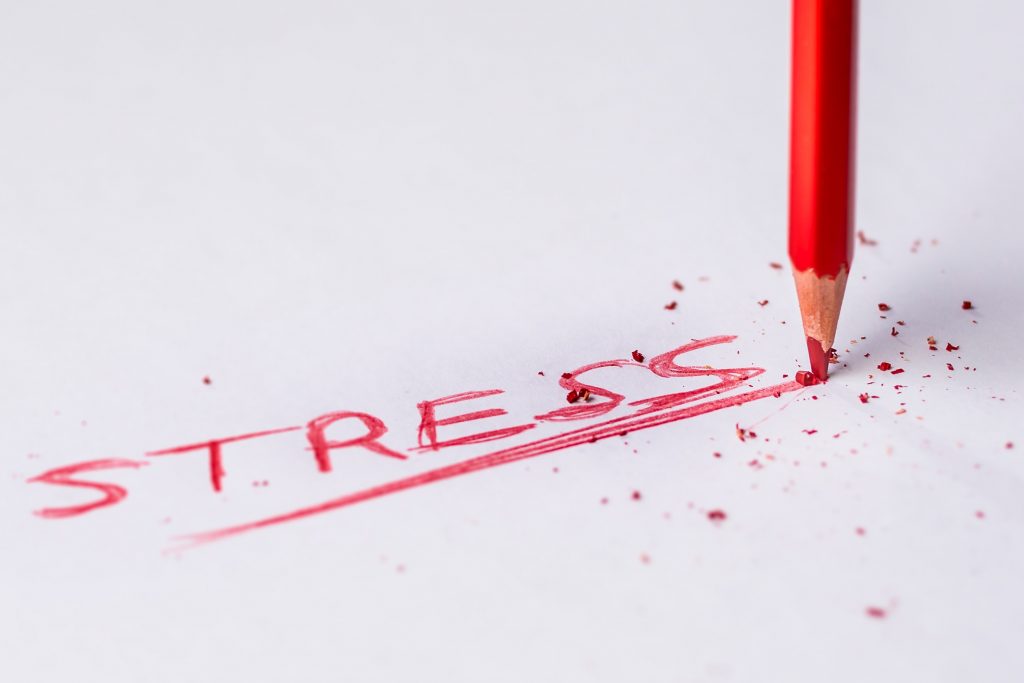 As many as 20% of people experience depression in their later years
A stress management prescription is also needed for aging adults since the mind and body become slower to adaptations. The stress response lasts longer and seniors experience different symptoms then younger adults. Some key symptoms can be: crying, overeating, wounds taking longer to heal, heart palpitations, anxiety and depression. As a trainer, you will most likely be working with the client's doctor who is treating them for these symptoms. There is a myriad of modalities that you can use to help your client drastically reduce their stress levels while they heal. As a fitness professional, incorporating meditation, exercise, yoga, Pilates, and many other techniques can help your client's symptoms improve mentally and physically. The question is can we do more than telling clients to take a class? The answer to this question is an emphatic yes!
The causes of stress for this population are also different and depend on which decade in life they are in. Some examples are: loneliness, being institutionalized, fear of having enough money for retirement, loss of independence and many other causes. The problem is that many people can't asses their own stress level and don't know where to turn for answers. Chronic stress is harmful in many ways, but can be minimized once the individual becomes aware of their stress level and knows there are stress management professionals who can help.
Today, 53% of Baby Boomers are using complementary approaches to try and relieve stress and help with other conditions such as: anxiety, depression, chronic pain, stress, and hypertension. Complementary approaches are not limited to but include; exercise, nutrition, yoga, Pilates and Tai-Chi. Research conducted by the National Center for Complementary and Integrative Health shows that meditation can help to relieve symptoms for example chronic pain. As a fitness professional it is important to realize that these modalities must be used in conjunction with conventional medicine.
When training clients, it is important to see them as a whole person through the dimensions of wellness. As people, we have many things going on mentally and physically that are very complex. A stress management plan helps to streamline what can work best for your client and their current needs. The plan can evolve and most likely will depending on what is going on in your client's life at the time. When you can assess and classify your clients you then know which complimentary approaches will work better for them. This will in turn, will help to keep your client engaged and on track with their goals.
---
Robyn Kade is the Founder of The Stress Management Institute for Health and Fitness Professionals. She has 18 years of experience in medical based fitness. Become a Stress Management Exercise Specialist today!
References