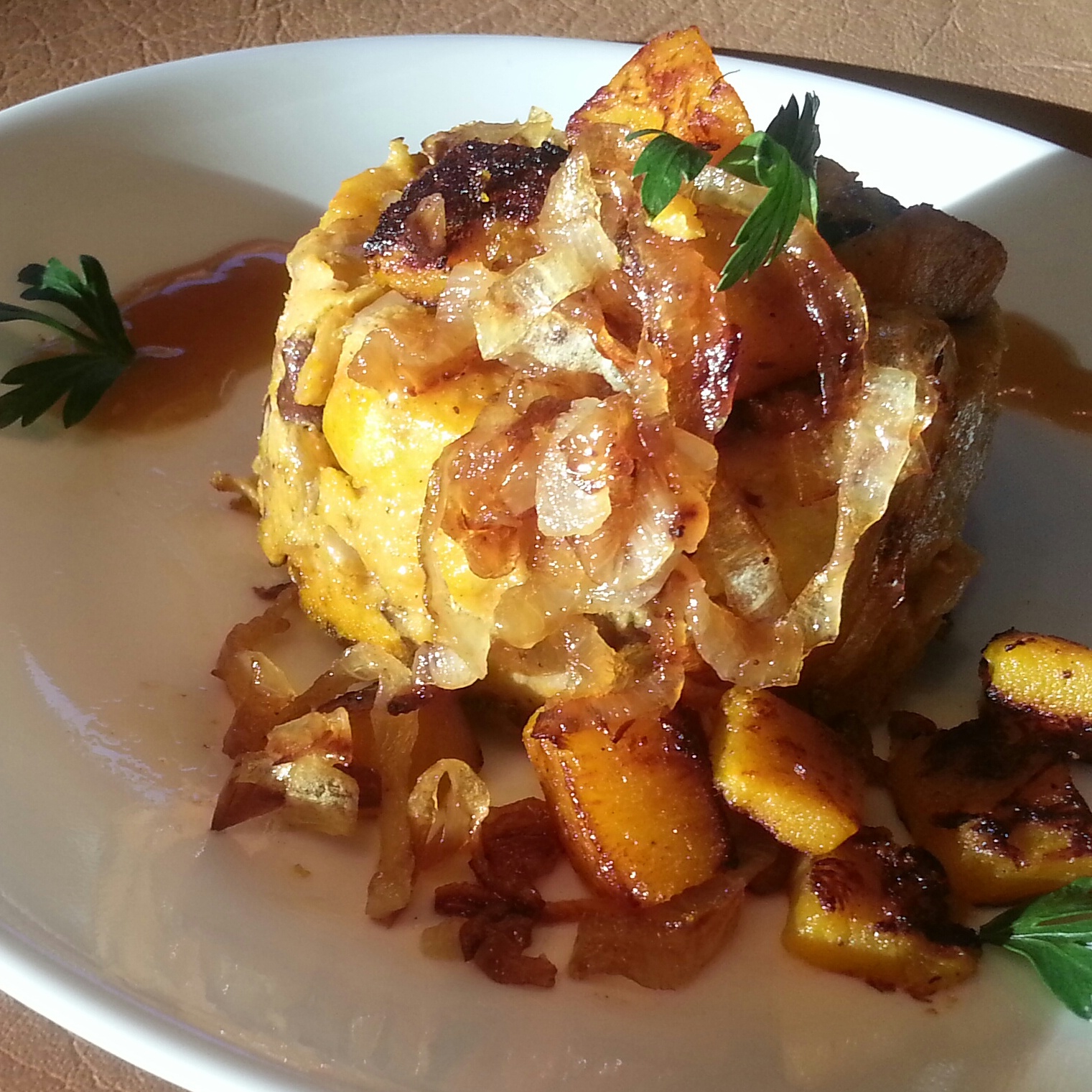 Enjoy these two gluten free recipes that you can incorporate into your Thanksgiving dinner! Gluten Free Wild Mushroom Stuffing….
November is Alzheimer's awareness month. There are fun ways to teach your loved ones effective exercise and lively movement to improve their cardio and strength endurance—two activities that assist in brain health…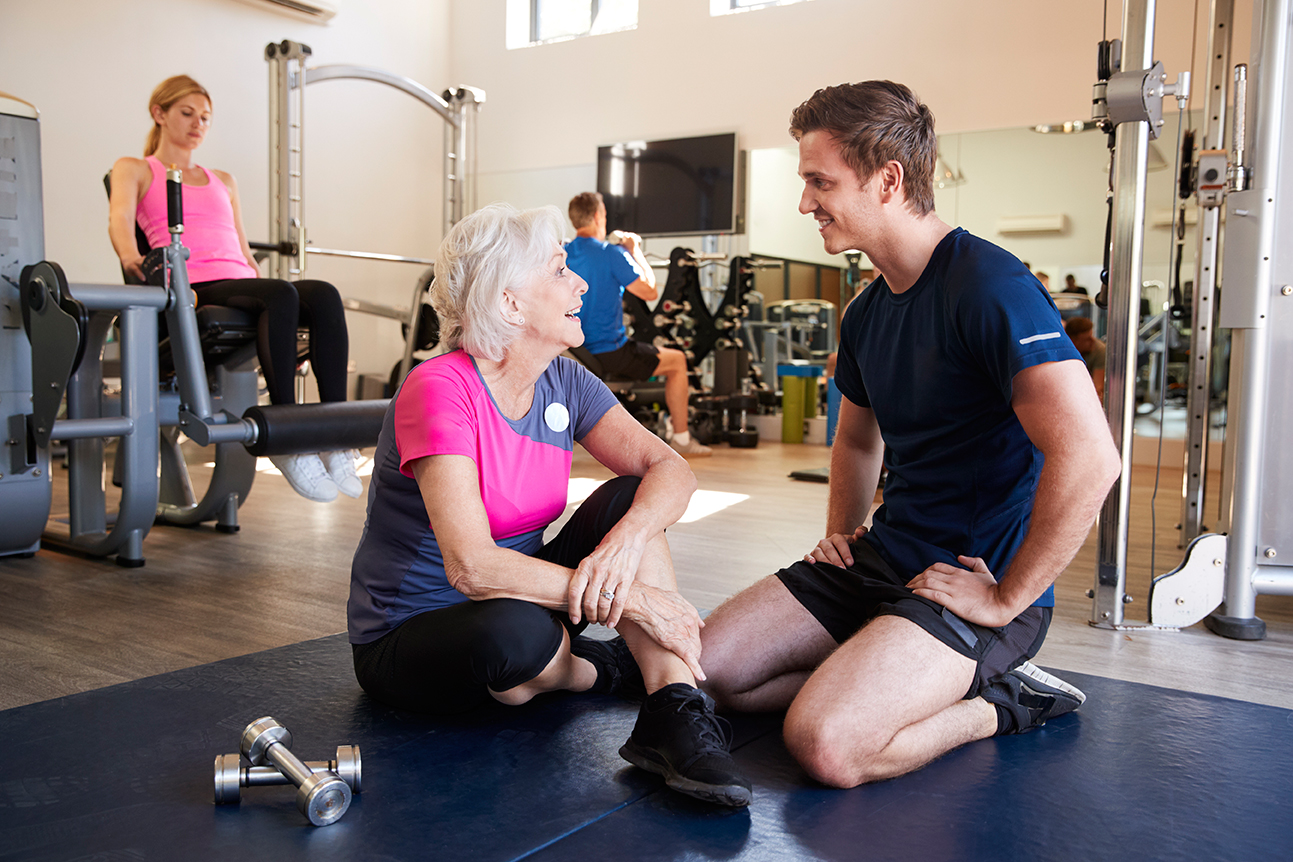 Arthritis is the most common cause of disability in the world.3 Osteoarthritis, the most common form of arthritis, has led to a dramatic increase in the incidence of hip and knee replacements in recent years. The rate of total hip replacements has almost doubled between the years 2000-20101 and approximately 7.2 million Americans are now living with hip and/or knee replacements. 6 While these rates have nearly doubled in recent years, the number of younger individuals (ages 45-54) having these replacement surgeries is increasing.5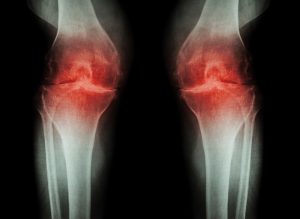 The rapid and dramatic increase in individuals living with osteoarthritis and/or joint replacements has created a massive void between the number of people living with these issues and the number of qualified individuals to help them safely and effectively accomplish their functional goals. This void, however, has created an incredible opportunity for fitness professionals to align themselves with allied health professionals to become part of the solution. This article will discuss some recent changes in the thought process about how osteoarthritis develops, how fitness professionals are an important part of the solution, and why this is the most opportune time for fitness professionals to specialize and align themselves with health professionals.
Why do so many individuals experience osteoarthritis and what can be done about it?
While injury, overuse, age, obesity, genetics, and race have been given as possible causes, there has been a lack of solid evidence to explain why the incidence rate of osteoarthritis continues to skyrocket. 2,3,5 However, recently there have been suggestions that osteoarthritis is not as previously suggested, due only to old age or genetics. Dr. Ian Wallace, a postdoctoral researcher who has studied more than 2,000 skeletons, believes the recent dramatic increase in osteoarthritis isn't an inevitable consequence of living longer. He believes it is more attributable to the modern decline of physical activity and is quoted as follows: "Dr. Wallace thinks the most obvious candidate to explain the increase in knee osteoarthritis is the modern decline in physical activity." 8
Nevertheless, it is not just about people needing more quantity of activity; it's also about the quality of the exercise.10,11 If exercise is performed without optimal joint alignment and control, the individual is at risk for developing degenerative joint changes.10,11 Therefore, it's imperative that fitness professionals specializing in working with individuals that have osteoarthritis or joint replacements are able to properly assess for non-optimal and inefficient posture and movement habits and from these results, develop an appropriate exercise program. Additionally, fitness professions specializing in this niche must also be able to instruct proper exercise form and understand what exercises or activities are contraindicated with these populations. 10,11
A well-designed exercise program that includes flexibility, strength, and cardiovascular exercise is required to appropriately address the postural and movement habits that contributed to the development of osteoarthritis. Likewise, many individuals will have developed compensatory patterns as a result of joint pain or loss of mobility and subsequently developed non-optimal posture and movement habits that need to be addressed.
Several organizations including the Arthritis Foundation, Center for Disease Control, and American College of Sports Medicine have created guidelines for working with individuals that present with arthritis. General recommendations include improving joint mobility/flexibility, aerobic conditioning, resistance training, maintaining a healthy weight, and consulting with a medical doctor.2,3,13
Helping individuals develop a more optimal and efficient posture and movement strategy is one of the most effective strategies for safely working with individuals with osteoarthritis and joint replacements.9,10,11 An approach that includes using the most appropriate soft tissue release, mobilization, stretching, neuromuscular activation strategies, and appropriately progressing the individual through the fundamental movement patterns has been shown to improve joint mobility and strength in individuals with osteoarthritis as well as joint replacements. 9,10,11 Additional strategies that have been shown to be helpful in improving strength and mobility and managing the symptoms of osteoarthritis include three-dimensional breathing7,9,10,11, proper nutrition featuring a whole-foods, plant-based diet4, and meditation.14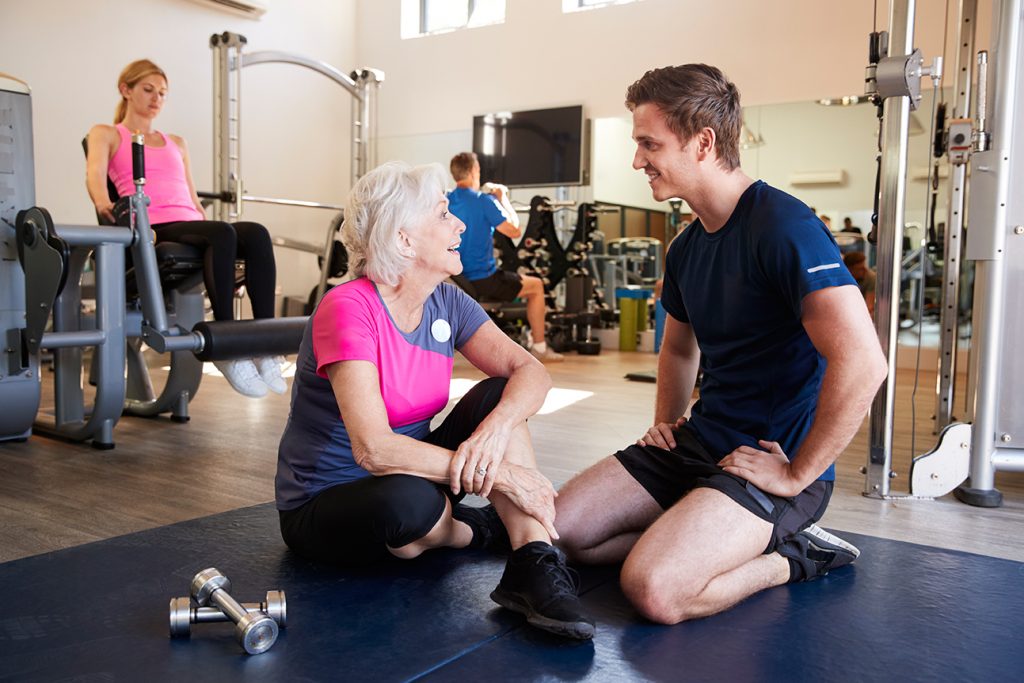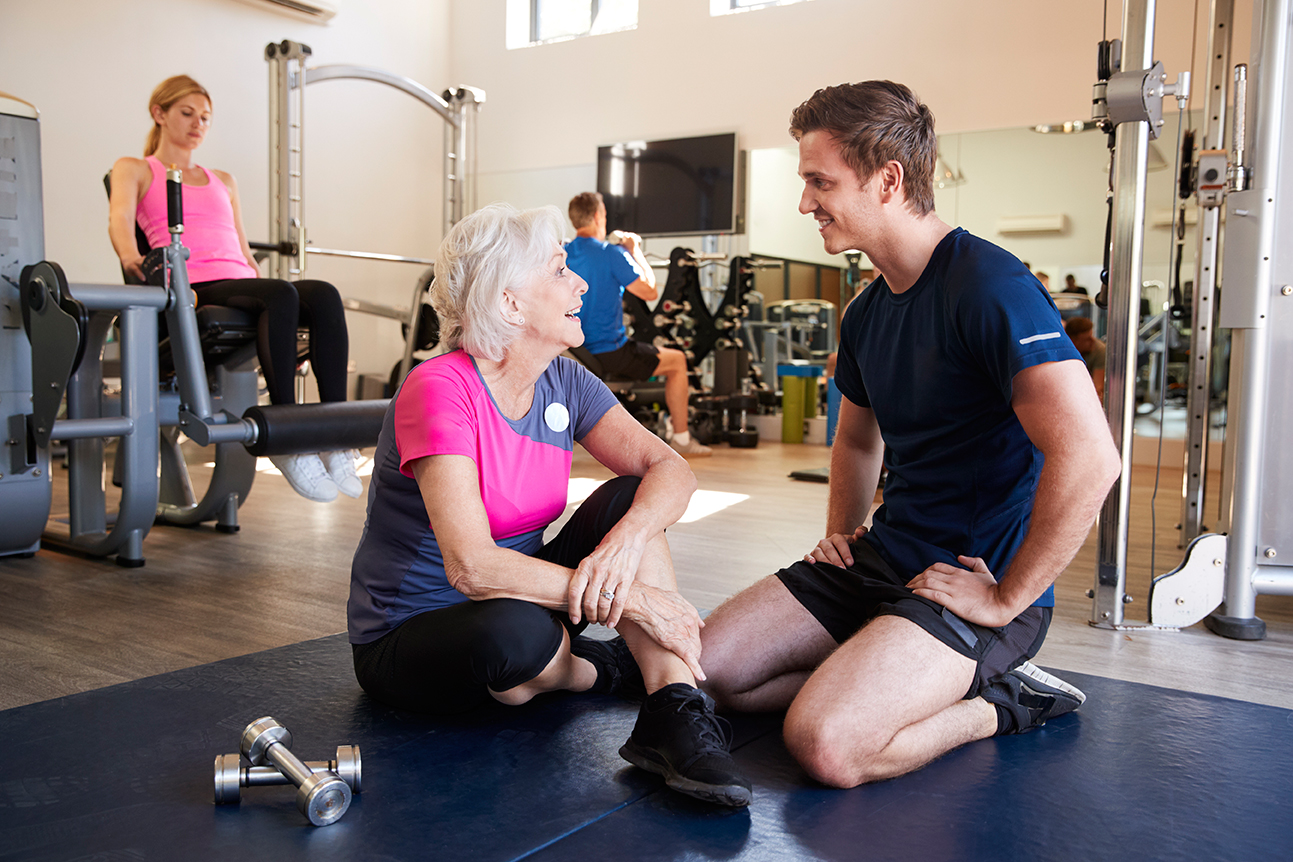 The future
The great news is that there is a growing need for qualified fitness professionals to work with the increasing numbers of individuals that have osteoarthritis and/or joint replacements. However, this requires that the fitness professional have both the right education and the appropriate skillset as many of these individuals will require a thorough approach to address their specific needs and to provide them with the best functional outcomes. Organizations such as the MedFit Network, The Institute for Integrative Health and Fitness Education, and the Functional Aging Institute are helping to create the education necessary for health and fitness professionals to develop specializations in working with special populations including the older adult populations experiencing osteoarthritis and joint replacements. Additionally, through their educational platforms and live course work, they provide fitness professionals with strategies for aligning and working with allied health professionals.
For many individuals experiencing pain or loss of function secondary to osteoarthritic changes, seamless integration between medical procedures, rehabilitation, and functional fitness is becoming a viable and necessary alternative to narcotics and surgery. Hence, the birth of the medical fitness space where fitness professionals work either in collaboration with or in the actual physical location of medical doctors, physical therapists, chiropractic physicians, and massage therapists. Clinics such as Rejuv Medical have provided a model for how to improve patient outcomes by combining the benefits of regenerative medicine procedures (Plasma Rich Protein and Stem Cell Therapy), physical therapy, and personal/group training.
Specialization in working with individuals that have osteoarthritis and/or joint replacements and working in the medical fitness space is the future. The fitness professional that acquires the appropriate education and develops a working relationship with allied health professionals will be able to attract more individuals that need, want, and will pay for their expertise. By providing a more integrated and effective approach to helping individuals accomplish their health and fitness goals, these fitness professionals will continue to thrive in the coming years.
This article was featured in MedFit Professional Magazine summer 2019 issue.
Subscribe to MedFit Professional Magazine to read more great content like this!

---
Dr. Evan Osar is an internationally recognized speaker, author, and expert on assessment, corrective exercise, and functional movement. Dr. Osar is committed to educating and empowering fitness professionals while helping them develop relationships with allied health professionals. He is author of the Corrective Exercise Solutions to Common Hip and Shoulder Dysfunction and has developed the industry's most complete training certification, the Integrative Movement Specialist™. With his wife Jenice Mattek, he created the on-line educational resource www.IIHFE.com. 
References:
American Association of Hip and Knee Surgeons. NCHS Releases Hip Replacement Data. Retrieved from http://www.aahks.org/nchs-releases-hip-replacement-data/
Arthritis Foundation. Osteoarthritis Treatment. Retrieved from http://www.arthritis.org/about-arthritis/types/osteoarthritis/
Centers for Disease Control and Prevention. Osteoarthritis. Retrieved from https://www.cdc.gov/arthritis/basics/osteoarthritis.htm
Clinton, C., O'Brien, S., Law, J., Reiner, C., Wendt, M.R. (2015). Whole-Foods, Plant-Based Diet Alleviates the Symptoms of Osteoarthritis. Arthritis. Retrieved from https://www.ncbi.nlm.nih.gov/pmc/articles/PMC4359818/
Dotinga, R. (2015). Number of Hip Replacements Has Skyrocketed, U.S. Report Shows. Retrieved from https://consumer.healthday.com/senior-citizen-information-31/demographic-arthritis-news-37/number-of-hip-replacements-has-skyrocketed-u-s-report-shows-696419.html
Mayo Clinic. First nationwide prevalence study of hip and knee arthroplasty shows 7.2 million Americans living with implants. Retrieved from http://www.mayoclinic.org/medical-professionals/clinical-updates/orthopedic-surgery/study-hip-knee-arthroplasty-shows-7-2-million-americans-living-with-implants
Mattek, J. and Fisher, S. (2017). What Lies Beneath: The under-realized effects of breast, abdominal, and pelvic surgeries. St. Bernardino, CA: Niche Pressworks.
McDonald, B. (2017). Skeletons say arthritis isn't about aging – it's about activity. Retrieved from http://www.cbc.ca/radio/quirks/august-19-2017-1.4252722/skeletons-say-arthritis-isn-t-about-aging-it-s-about-activity-1.4252755
Osar, E. (2012). Corrective Exercise Solutions for Common Hip and Shoulder Dysfunction. Chinchester, UK: Lotus Publishing.
Osar, E. (2017). Integrative Corrective Exercise Instructor Certification Program: Training the Older Client. Chicago, IL: Institute for Integrative Health and Fitness Education course handouts.
Osar, E. (2018). The Fundamentals for Training the Older Client with Osteoarthritis. Retrieved from https://www.ptonthenet.com/remote-learning
Pagnano, M., Wolfort, M., Berovitz, A. 2015. U.S. National Center for Health Statistics. Data brief; National Center for Health Statistics.
Riebe, D., Ehrman, J., Liguori, G., Magal, M. ACSM's Guidelines for Exercise Testing and Prescription. 10th Philadelphia, PA: Wolters Kluwer.
Selfe, TK., Innes, KE. 2013. Effects of Meditation on Symptoms of Knee Osteoarthritis. Alternative Complementary Therapies; 19(3): 139-146.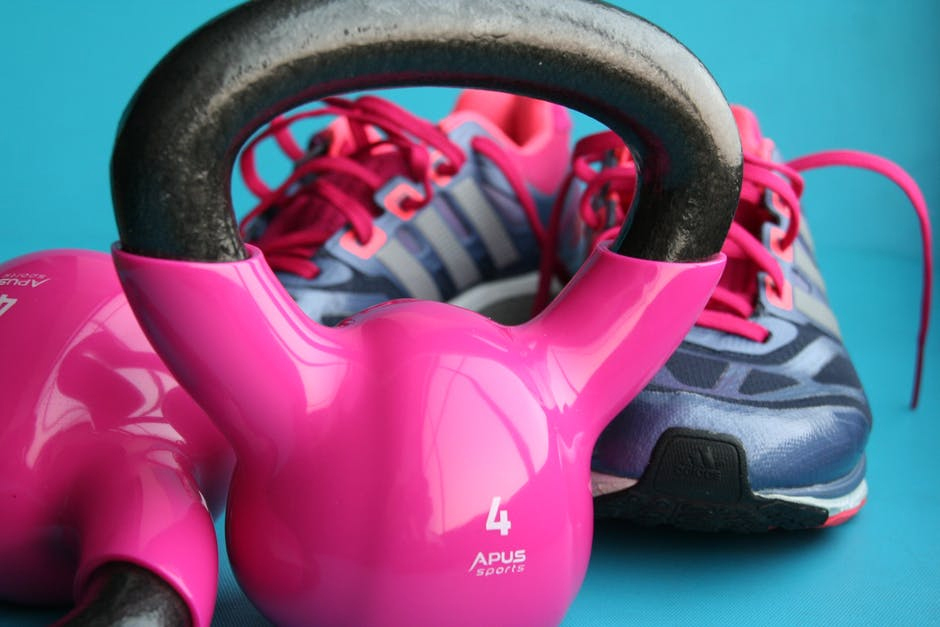 Before you can begin checking the boxes off above a baseline needs to be established. What is the best way to set a baseline that isn't time-consuming? A Physical Therapist can test physical capacity, but will that give them the total picture? What if you are a health care provider such as a Massage Practitioner or a Chiropractor, or a doctor of an individual who wants to start an exercise program? How do you set-up a baseline of indicators to capture dysfunction at the level of the movement pattern, not just muscles/tissues that are weak or injured?
The quickest and easiest way I know of is a Functional Movement Screening and a Movement Assessment Screening. It is a ranking and grading system to measure asymmetries. If there is a pain in any of the movement patterns the activity is stopped and a referral is made. As a Functional Movement Specialist, I can do the movement screening with a printed report and corrective strategy exercises to reinforce quality movement patterns. This establishes a baseline to work from and retesting is done periodically.
The way this effective approach works: Each box needs to be checked off before you move to the next box.
The meaning of the three Rs is…
Reset
When a patient/client goes into a Physical Therapist for treatment, or Massage Practitioner for manual manipulation of muscles/tissues, or Chiropractor for a muscular skeletal adjustment. After the procedure the next step is usually, rest, ice, maybe some stretches and to review or start an exercise program. Ok, if this is the standard procedure followed, what is missing from this picture?
Reinforce
This next step is where I as a Fitness Trainer am highly effective, first with myself and now others. I took my twisted muscular-skeletal frame from a seat belt injury and started retraining the correct movement patterns by reinforcement. It takes about 7,000 repetitions of a movement pattern before it becomes spontaneous. What do I mean by reinforce? Reinforce means you either go back to what you were doing with the same faulty movement pattern and setting yourself up for needing another reset, instead of going in for a maintenance appointment. Keeping the cycle of dysfunction and asymmetries going that lead to dysfunction, pain and injury.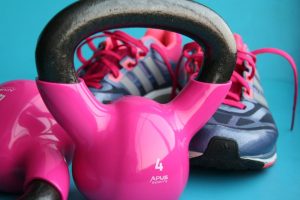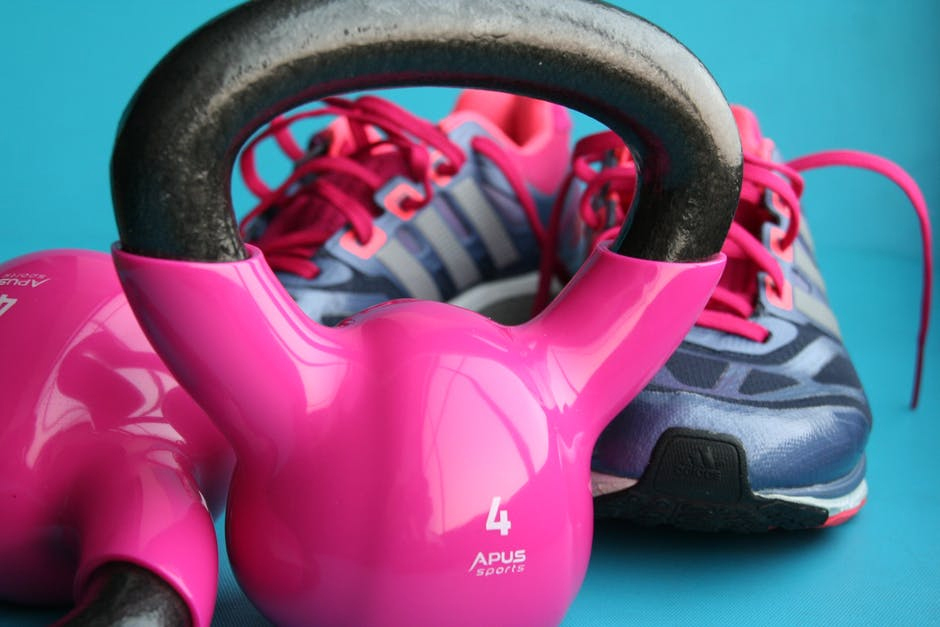 Reload
A combination of corrective exercises and conditioning work, such as using supersets to establish better hip hinging and then doing deadlifts, and then maybe add some kettlebell swings.
Reload the frame with the right resistance that maintains the right movement pattern exercises. I use a wide variety of tools based on the client's needs and preferences.
Reset, reinforce and reload can be applied to both rehabilitation and exercise. In rehabilitation, Physical Therapist/Health Care Provider is working with pain and dysfunction. Exercise professionals work with dysfunction by setting up a baseline and reinforce correctives and conditioning to help prepare the individuals to return to a full active life.
I have successfully retrained my body after a seat belt injury that caused asymmetry imbalances, and now successfully use these remedial corrective strategies with my clients. I give my clients enough practice to learn how to move efficiently, and believe in open communication, taking after hour calls and making home visits.
Move well, move often, stay fit, live!
---
The Kettlebell Lady – Leanne Wylet, BA, ACE -NCCA, specializes in Orthopedic Exercise, Functional Movement, Hard Style/High Intensity Kettlebell Fitness, Silver Sneakers FLEX & Tai Chi Instructor works with the aging population. She has come back from a seat built injury that left her disabled and two major illnesses; her body is now restored. Taking the skills she's developed, plus academic training, she works with individuals in all walks of life from youth to those in their golden years. Visit her website, kettlebelllady.com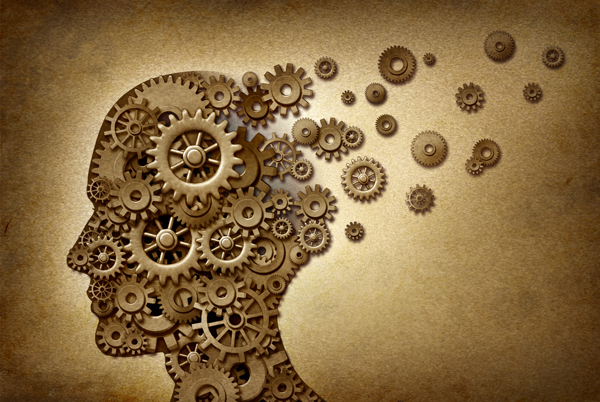 Laymen (and even medical professionals) still often have difficulty recognizing dementia, as opposed to Alzheimer's disease.
And while the symptoms and even some of the prevention methods may be similar, we need to find a better way to distinguish between the two if we are to provide the best level of care to patients.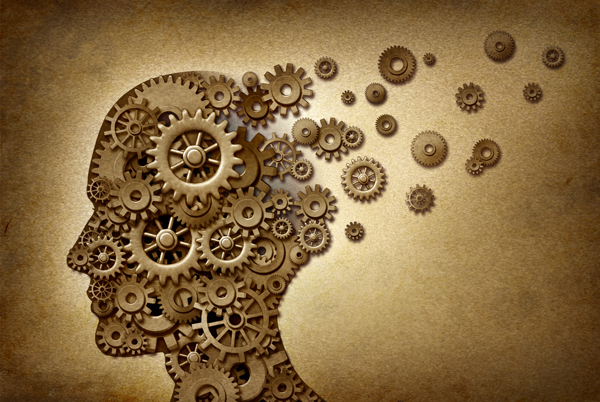 Let's explore some of the traits of each, and examine how we can prevent them:
Dementia vs. Alzheimer's disease: differences and similarities
Dementia is an umbrella term used to denote a decline in mental ability that is severe enough to interfere with daily life. As opposed to Alzheimer's, it is not a specific disease.
What do we know about Alzheimer's disease?
Alzheimer's is a degenerative brain disease, where plaques containing beta-amyloid form in the brain, causing cell damage and complex changes. This damage results in dementia symptoms that will get worse as time goes on. It is also one of the most common causes of dementia. Dementia can also be caused by Huntington's disease, Parkinson's disease, and Creutzfeldt-Jakob disease.
While it most often occurs in patients over the age of 60, early-onset Alzheimer's can begin to show symptoms after the age of 30, typically in patients with a family history of the disease. It is believed these cases account for around 5% of the total number of patients with Alzheimer's.
Alzheimer's is currently the sixth leading cause of death in the US, and possibly third as a cause of death in the elderly.
One of the most typical early signs of Alzheimer's is trouble retaining recent information, as the disease tends to affect the part of the cerebrum that is associated with learning first.
Other symptoms, in no particular order of severity and manifestation, include:
Impaired reasoning and judgment: leads to poor decision-making and can bring the patient in harm's way
Impaired visuospatial abilities, caused by eyesight problems: leads to the inability to recognize people and objects
Impaired use of language: including speaking, writing, and reading
Changes in behavior and personality
The main challenge we face in the treatment of Alzheimer's disease is understanding its underlying causes. While we know it is caused by changes and damage to brain cells, the cause of these changes remains unknown to this day.
What do we know about dementia?
Patients suffering from dementia have trouble keeping track of time and space. They become repetitive, their judgment is impaired and they often forget to eat, bathe, and perform the simplest tasks.
The early warning signs of dementia include, but are not limited to:
Mood swings
Forgetfulness
Confusion
Apathy
Repetitiveness
Impaired sense of orientation
Delusions
Impaired speech
Impaired focus and organizational skills
Impaired memory, especially day-to-day retention
Dementia patients are mostly unaware of their symptoms, and their loved ones are the ones to notice they're losing their keys, mixing up dates, and forgetting to take the trash out.
There are several types of dementia we have been able to identify:
Vascular dementia: caused by a lack of oxygen to the brain
Dementia with Lewy bodies: caused by a build-up of a protein called alpha-synuclein in the cortex.
Frontotemporal dementia: caused by the loss of nerve cells in the front and side areas of the brain.
Mixed dementia: resulting from several different causes
Dementia can also be caused by brain tumors, HIV, Niemann-Pick disease type C, progressive supranuclear palsy, and other diseases or conditions.
To sum it up: dementia, as a cluster of symptoms, and Alzheimer's, as a specific disease (and the leading cause of dementia), naturally share the same symptoms.
Treatment
The treatment of dementia will depend on its underlying cause. When caused by Alzheimer's, there is no cure for it, and there is no treatment that can stop its progression. There are treatments that will combat some of the lesser or more severe symptoms, but we haven't yet found a way to reverse or pause the ongoing damage.
This fact alone is the cause of much despair among the families of patients suffering from any form of dementia.
There are signs that the early detection and treatment of Alzheimer's can improve patient quality of life. And when that's all that's left in the absence of a cure, it becomes even more imperative we do our best to prevent this disease.
Prevention methods
Evidence has been found that the risk factors that cause heart disease, including high blood pressure, high cholesterol, and diabetes may also contribute to the development of Alzheimer's.
However, there is no sufficient evidence to provide any substantial proof as of yet. The prevention methods recommended for dementia and Alzheimer's focus on improving overall health and exercising your brain.
Some of the courses we can advise our patients include:
Balanced diet. As opposed to the umbrella term the web tends to use, let's focus more on tailoring diets to individuals. What works well for one patient will not work for another, and encouraging intuitive eating and adapting one's diet to your own lifestyle and needs should come more into focus.
Naturally, this diet should focus on eating 80% of the foods that are actually good for us, and getting most of our nutrition from fruits, vegetables, and lean meats, as opposed to fast food choices and high-sugar options. Cutting down on caffeine and alcohol intake can also prove beneficial.
Movement is one of the keys to preventing any disease, and encouraging at least three 30-minute sessions per week should be imperative. As diets, exercise regimes should be tailored to a patient's needs and preferences. Instead of being made a chore, regular exercise should be an enjoyment and a clear avenue to improved overall health.
We tend to overlook sleep as one of the equal members of the health trifecta. Teaching sleep techniques should become more widespread, as the pace of modern living continues to speed up.
Stress-relief. Undoubtedly one of the top contributing factors to any disease, stress takes a toll on our bodies in a way we don't even fully understand. While eliminating it will be impossible, and while it may even be beneficial in small doses, removing stress as a detrimental factor should be the focus of any preventative course of action. Whether this is achieved by yoga, breathing exercises, meditation, mindfulness practices, exercise, reading, journaling, or any other method, should be up to the individual.
Brain training. It is also recommended to keep your brain working and engaged by reading, solving puzzles, and trying to teach it to think in new ways. Improving the neural connections in our brains will help prevent the degeneration of cells that lead to dementia.
Finally, let me advocate an unconventional remedy – smiling. It has been proven that smiling and the feeling of joy can be beneficial in patient recovery, and it can also serve as a great prevention method. While the science is still vague on how connected happy hormones and chemicals are with the reduced risk of degenerative brain disease, we can try anything in our power to diminish our risk factors.
Conclusion
Alongside heart disease and cancer, Alzheimer's and dementia remain the most explored and discussed diseases of our time. We may not see a cure for any of them in our lifetime, and that's all the more reason to remain vigilant in trying to prevent them. A large part of these prevention efforts entails exploring different avenues in achieving a healthier body and mind, as this remains the only course available to us at the time.
---
Sarah Kaminski earned her bachelor's degree in Health Sciences. Due to her parent's declining health, she decided to become their full-time caregiver. Now, she takes care of her loved ones and writes about the things she learned along the way. Sarah is a life enjoyer, positivity seeker, and a curiosity enthusiast. She is passionate about an eco-friendly lifestyle and adores her cats. She is an avid reader who loves to travel when time allows. 
References: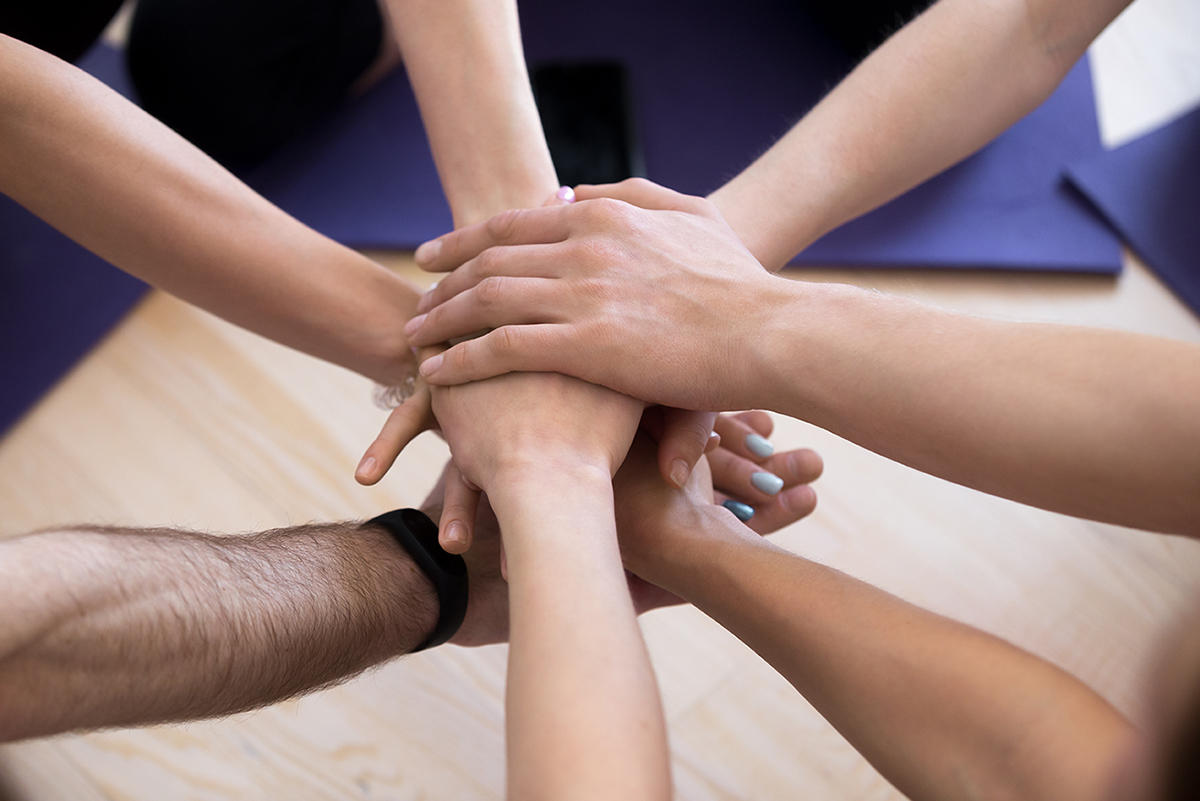 For years, fitness and medical professionals have advocated the need for bridging the gap that exists between preventative care and chronic pain and disease. Medicine today does the heavy lifting of disease management, acute trauma and injury…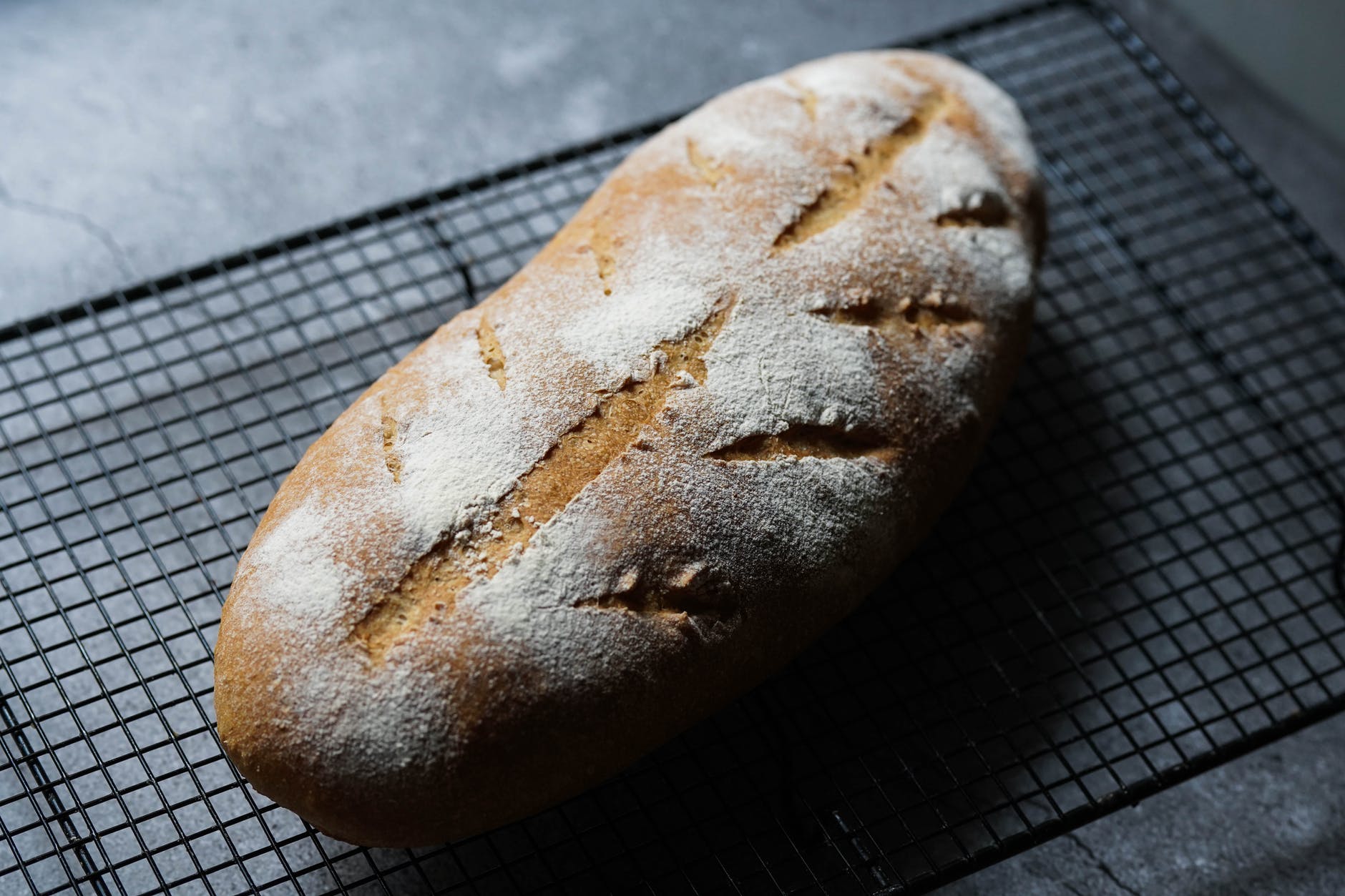 Whole grains are good for us, right? Well, that depends on the kind of grains used and the condition they were in before the were ground into flour. So many seeds and grains used in commercial bakeries are bought on the cheap…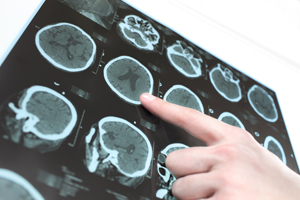 Last year, I received an email from a wonderful woman who lives on the New Jersey Coast. She had read my books and wanted to know if she could fly herself and her 82-year-old stroke survivor husband to Florence Oregon, to train with me. She shard some stories of trainers refusing to work with him and those who did not have the knowledge needed. She also shared a couple stories about physical therapist not wanting to bother with using specific equipment that was needed for him. This is so disappointing. He is now almost 4 years post-stroke and she has still searched out some guidance toward a better recovery for him. It saddens me with all that she has gone through, but I am grateful that I could help, the best I know how. I made some great life time friends.
I am honored that she reached out to me.  I am still in "ahh", by the whole experience. Often stroke survivors and their caregivers do not find the help needed to further their recovery after physical therapy ends. Unfortunately, some survivors do not even get good physical therapy in the crucial, early stages in recovery, when it is essentially needed. She shared with me some not so good experiences she and her husband had faced, like many others I have spoken with.
They arrived the last week of September 2018, and we met to train almost every day for 4 weeks. It was a productive training month for him. He made some important gains, but has much more hard work to do. I am helping them find a professional near them with the neuro and biomechanics knowledge, needed to bring him further in recovery.
She shared with me that what sold her to come see me was a handwritten note I sent to her inside of the book order she had. She ordered "The Stroke of An Artist, The Journey of A Fitness Trainer and a Stroke Survivor."  I knew she would get more out of help with that book if I sent her my second book "Tipping Toward Balance, A Fitness Trainer's Guide to Stability and Balance." I included it with the other book as a gift.  I had no idea that that would lead to her and her husband taking a journey from the Jersey coast to the Oregon coast to train with me in person.  It is very special.
I have surveyed 100s of stroke survivors in the challenges they have faced finding good guidance in further recovery. Even though there are good stories, there were a much higher amount of disappointing experiences many survivors and their caregivers have faced. Some keep pushing forward and some gave up.
Gain Education to Work with Stroke Survivors
If you're a fitness professional interested in learning how you can work with stroke survivor, Tracy is the author of a 4 hour online course with PTontheNet, Stroke Recovery and Exercise.


Article reprinted with permission from Tracy Markley. 
---
Fitness Specialist and Educator Tracy Markley is the Founder of Tracy's Personal Training, Pilates & Yoga in Florence, OR. Tracy has over 2 decades experience in the fitness industry; she holds numerous specialty certifications, including many for those with medical conditions & chronic disease. She's also studied the Brain and the neurological system, and has had great success working with seniors and special populations in stroke recovery, neurological challenges and fall prevention. Tracy also serves on the MedFit Education Foundation Advisory Board
She's authored 3 books: "The Stroke of An Artist, The Journey of A Fitness Trainer and A Stroke Survivor" and "Tipping Toward Balance, A Fitness Trainer's Guide to Stability and Walking" and "Stroke Recovery, What Now? When Physical Therapy Ends, But Your Recovery Continues". Her books bring hope, knowledge and exercises to those in need, as well as sharing her knowledge and experience with other fitness professionals.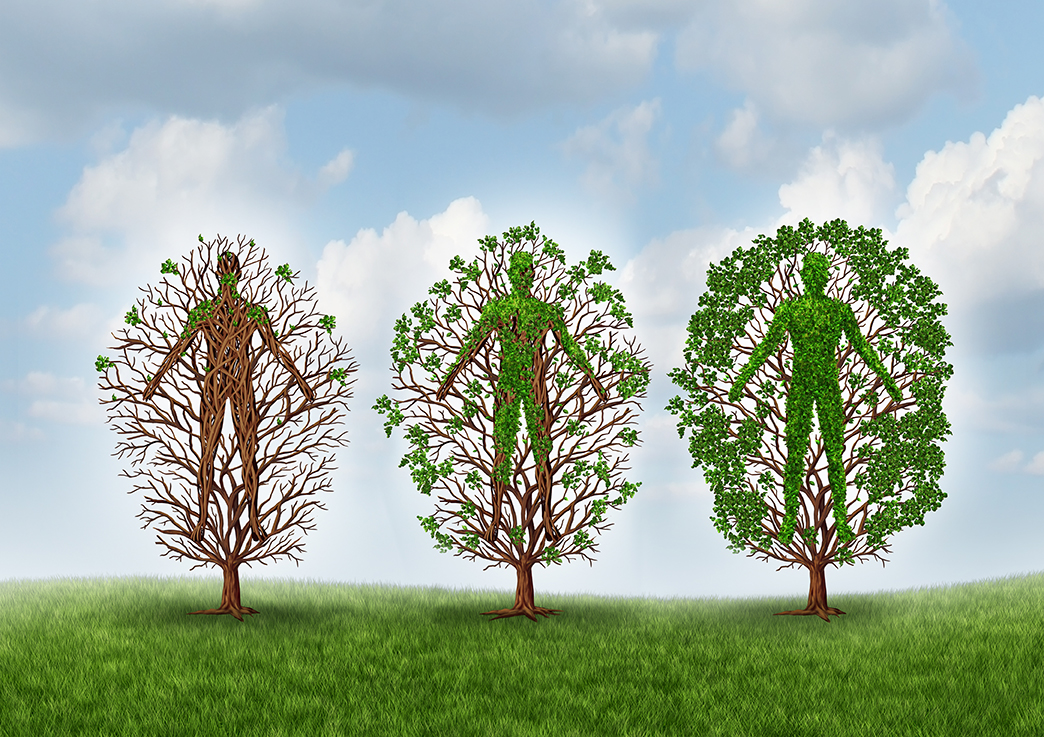 Just when you think things are getting better, life has a way of reminding you that may not be the case. As I engaged in resurrecting my training program following the truck colliding with me in July, I found that the effort I was expending was exhausting me. The reality is…