You may have read Jaclyn's recent post outlining her thoughts on the television show  The Biggest Loser. Here, she follows up and outlines simple steps you can take to become the 'biggest winner' the healthy way, not relying on short term rapid weight loss to reach your goals.
---
Research demonstrates that rapid weight loss programs are not recommended nor do they support any correlation to long-term success. Follow some of these simple steps to maximize your chances for success in achieving your "healthy lifestyle goals."
STEP 1: Assess your Readiness for Change
Embarking on something that you are not ready to do could be harmful because an unsuccessful program could impair your self-esteem and dampen future efforts to achieve your healthy lifestyle goals. Before setting any short or long-term goals, it is recommended to take some time to reflect on your reasons for wanting to set these goals and initiate this journey.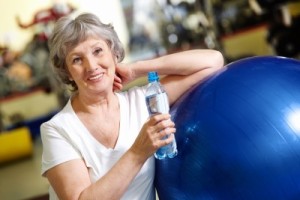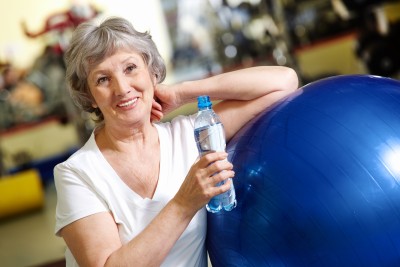 STEP 2: Realize you are an individual
Just as with success, we define what "healthy" means to us. This is an individual aspiration and although our loved one's can help to motivate us to want to make changes, we ultimately need to aspire to our own picture of "healthy" in order for us to stick with new lifestyle changes. Define what healthy means to you!
STEP 3: Eat real food
Evaluate where you can make minor changes in your dietary intake. Increase fruits, vegetables and water and decrease your intake of sugar and processed food. Eat close to the earth and prepare as much food as possible on your own. But be realistic – don't expect perfection! You can start by making small nutritional changes that have a big impact on your health! And remember….FIBER is your FRIEND!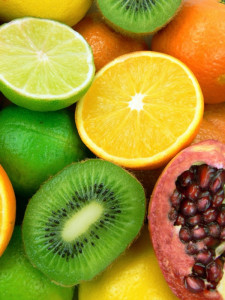 STEP 4: Don't "DIET"
Always remember that a calorie is not just a calorie. Contrary to what we were taught in school many years ago, it is not just as simple as calories in, calories out. Many different factors make up the quality of the calories you take in (or expend). To determine what the best foods are for YOU, it is best to contact a Registered Dietitian or qualified healthcare professional.
STEP 5: Exercise
Choose an activity you enjoy and get some professional advice on the right activities for you and how to do them safely. It should challenge your muscles so you get stronger, but exercise should not hurt. No Pain No Gain does NOT pertain to YOU if exercise is done properly.
STEP 6: Focus on progress
Rid yourself of the All IN or All OUT mentality. Rather than telling yourself "I need to lose X pounds" set small goals toward better health and be proud of your accomplishments in the process. Many times if we set a goal and don't achieve it, we can give up all together thinking that if we don't make it to the summit of the mountain, than what's the point. You still made progress – reward yourself for that and get up tomorrow and do it again. If you fall into old habits, don't beat yourself up – tomorrow is another day.
STEP 7: Simple Strategies
Switch from drinking soda to seltzer water. Keep raw nuts, carrots and high fiber foods readily available for snacking. Take a therapeutic walk every day. When you're stronger and ready for something new, challenge yourself a little more with things like roller skating, indoor rock climbing, or setting a goal for a summer hike. If you fall into old habits, don't beat yourself up – tomorrow is another day.
Everyone has different health goals, and the way we approach them is not a one-size-fits-all process. It's about more than just numbers on a scale. It's also about your energy, how you feel, and so many other factors. Health is a journey, and we are all on it together, but in different places. When we understand that, and support ourselves and each other, we all win. And THAT is the message I want my son, and all of America, to hear.
Jaclyn Chadbourne, MA is a Clinical Exercise Physiologist and Co-Owner of the Medically Oriented Gym (M.O.G.) in South Portland, Maine. With a passion for sustainable healthy living and desire to advocate for patient-centered care, Jaclyn works to help the M.O.G. support community resources for all special populations and to implement and oversee clinical protocols. Read more from the MOG on their website, themoggroup.com/blog